Live Science selects Ha Long Bay among 10 most impressive natural wonders
VGP - Live Science, a U.S. headquartered science and technology magazine, has ranked World Heritage Site Ha Long Bay in the northern province of Quang Ninh as one of the 10 most impressive natural wonders in the world.
November 08, 2022 4:26 PM GMT+7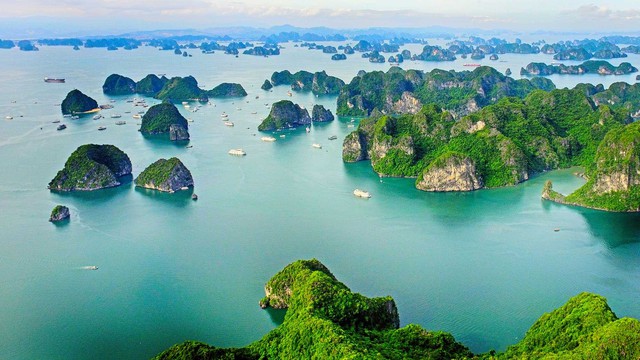 About 1,600 islands lie in a bay of 1,500 square kilometers in the Gulf of Tonkin, told the magazine.
"According to scientists, the geological layer in Ha Long Bay was covered with a layer of slow-growing limestone for more than 500 million years, then weathered by the sea, broke up and formed the islands that are today", Live Science noted.
Ha Long Bay was originally recognized as a World Natural Heritage by UNESCO back in 1994 and was later re-recognized for the second time in 2000.
In 2018, Ha Long Bay made it into the top 15 Instagrammed global cruise destinations based on a survey of 1.8 million posts tagged on various ships and ports by travel cruise site SeaHub.
In 2019, British travel magazine Rough Guides included Vietnam's Ha Long Bay in its selection of the 100 most beautiful places to visit next year. It describes "the scattering of limestone pinnacles jutting out of the smooth waters of Ha Long Bay", around four hours east of Ha Noi capital, as an "incredible sight".
Most recently in 2020, Ha Long Bay was named amongst the 50 most beautiful natural wonders on Earth selected by US-based magazine Insider./.