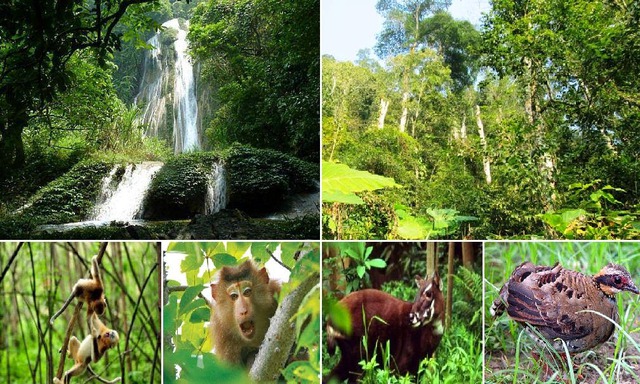 The project aims to fruitfully implement the national strategy on biodiversity by 2030 with a vision towards 2050
It also targets to raise awareness and responsibilities of public agencies, organizations, and individuals to regulations on biodiversity, contributing to the conservation of ecosystems, fauna, flora and genetic resources.
Competent authorities shall perfect the regulations on biodiversity-related crime in line with international agreements and accords to which Viet Nam is a signatory.
Earlier, on February 8, the Government issued the National biodiversity strategy which targets to increase the area of protected ecosystems to 9 percent of the country's land area, and protected marine and coastal areas to 3-5 percent of the total sea area.

Meanwhile, forest coverage is expected to sustain at 42-43 percent and at least 20 percent of the degraded ecosystem area will be restored.
With a vision towards 2050, major natural ecosystems, endangered species, and precious and rare genetic resources will be restored and effectively preserved.
Viet Nam is now home to 173 wildlife conservation zones, comprising 33 national parks, 66 nature reserves, and 18 species and habitat reserves. They cover a total area of more than 2.5 million ha, which is expected to rise to over 3 million ha by 2030
Viet Nam is among the signatories to the Convention on Biological Diversity, the Convention on International Trade in Endangered Species of Wild Fauna and Flora, the 1989 Convention on Wetlands of International Importance, and the UN Convention to Combat Desertification.
The country has also stepped up bilateral and multilateral cooperation on wildlife conservation, for example signing an agreement with South Africa in 2012 to put an end to the illegal trade of rhinoceros horn./.