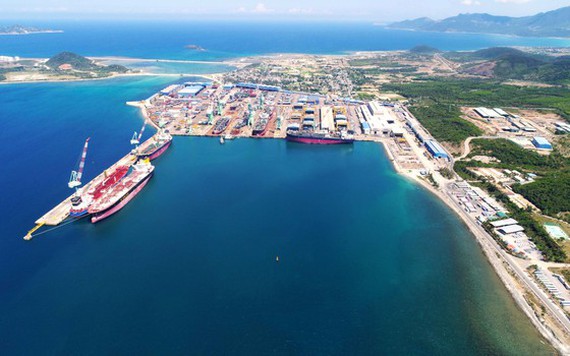 On behalf of the Government, Minister of Planning and Investment Nguyen Chi Dung on Wednesday presented a draft resolution on special mechanisms and policies for Khanh Hoa province at the 10th meeting of the National Assembly Standing Committee.
The special mechanisms and policies were designed to strengthen decentralisation, increase autonomy and self-responsibility for the province without raising the Government's overspending and public debt ceiling.
The draft resolution is expected to be scrutinized by legislators at National Assembly's upcoming third session scheduled this May.

If approved, the resolution will come into force from August 1 and last for five years.
Proposals for Van Phong Economic Zone
The draft resolution envisages a special mechanism which is expected to lure strategic investors to prioritized development fields in Khanh Hoa's Van Phong Economic Zone (EZ), poised to become a high-class tourist, entertainment center by 2040 with a vision towards 2050.
Under a recent approved master scheme on Van Phong EZ, the Government targets to convert Van Phong into a "livable area" where people have high living standard.
Van Phong EZ is one of three major EZs in Viet Nam, with the other two being Phu Quoc EZ and Van Don EZ.

Earlier, the Ministry of Planning and Investment suggested foreigners entering the Van Phong EZ should be given a 60-day visa exemption.
So far, the National Assembly has approved eight resolutions on special mechanisms and policies for eight cities and provinces namely HCMC, Da Nang, Ha Noi, Hai Phong, Thanh Hoa, Nghe An, Thua Thien-Hue, and Can Tho./.