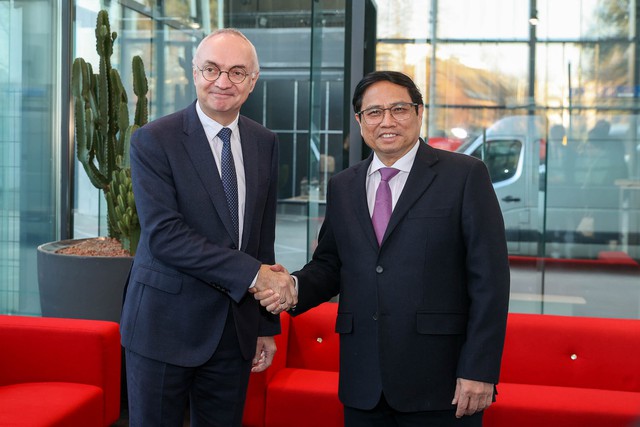 IMEC is an international research and development organization active in the fields of nanoelectronics and digital technologies.
The Prime Minister expressed his hope that IMEC will strengthen cooperation with Viet Nam and support the Southeast Asian nation to reap progress in technology development.
He also suggested the two sides draw a roadmap for cooperation in the spirit of harmonizing benefits and sharing risks.
In return, IMEC President and CEO Luc Van den hove informed the Prime Minister that IMEC is one of the world's leading innovation centers with close cooperation with world leading groups such as Samsung, Intel, TMSC, Meta, Sony, Google, Apple, and Microsoft.
IMEC has also set up offices and research and development centers in countries and territories such as the Netherlands, the USA, China, Chinese Taipei (China), and India with about 5,500 researchers from 90 countries.
In 2021, IMEC's revenue was about nearly EUR 732 million (US$ 780 million), and it is expected to rise to about EUR 825 million this year./.