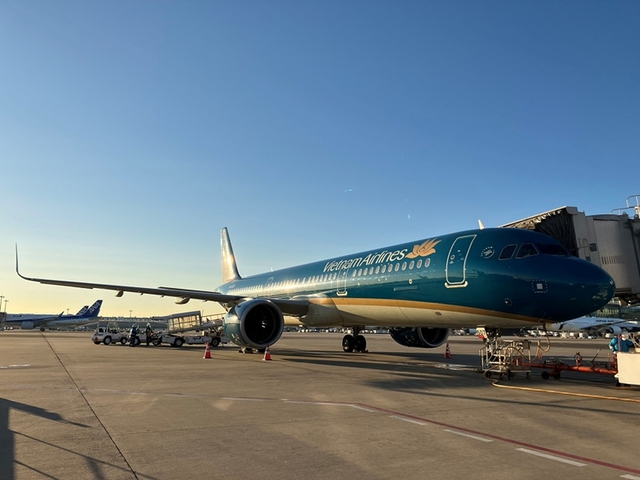 The flight is part of a program that is offering 456 free return air tickets, of which 196 are for international flights, along with 3,600 bus tickets, and Tet gifts to students and workers living in difficult circumstances.
This is the first time such a flight has been launched to bring home Vietnamese students and laborers home from Japan who have missed family gatherings during Tet, the biggest festival in Vie Nam.
A representative from Viet Nam Airlines stressed that the carrier is proud to join hands in bringing happiness to laborers during Tet, and stands ready to conduct similar flights in the years to come.
Viet Nam Airlines announced plans to add more than 500 flights, equivalent to 90,000 seats, in order to meet increasing travel demand during the upcoming Lunar New Year, the country's biggest festival of the year.
The extra flights will be on busy domestic routes between Ho Chi Minh City and Hanoi, Vinh, Thanh Hoa, Dong Hoi, Chu Lai, as well as between Thanh Hoa and Da Lat.
Furthermore, the airline is expected to add 36,000 seats, equivalent to 200 flights, on the route between Ho Chi Minh City and Thanh Hoa from January 15 to February 5, 2023, after it has been green-lighted by the Civil Aviation Authority of Viet Nam (CAAV).
Previously, the airline increased flights in August and December in a bid to serve passengers during Tet, thereby providing millions of seats throughout domestic and international routes./.