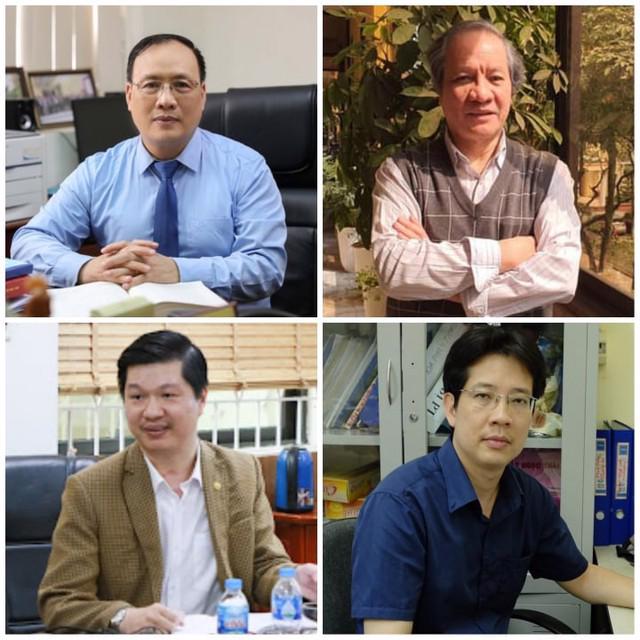 The Mechanical and Aerospace Engineering discipline saw the presence of five Nguyen Van Hung and Phung Van Phuc from Ho Chi Minh City University of Technology, Thai Hoang Chien from Ton Duc Thang University, Nguyen Thoi Trung from Van Lang University, and Bui Quoc Tinh from Duy Tan University.
In Engineering and Technology, there is Professor Nguyen Dinh Duc, of Viet Nam National University, Ha Noi (VNU-Ha Noi).
Meanwhile, Pham Hung Viet and Tu Binh Minh from VNU-Ha Noi and Tran Nguyen Hai from Duy Tan University were among the best Environmental Sciences scientists.
The Computer Science saw the presence of Hoang Nhat Duc from Duy Tan University and Le Hoang Son from VNU-Ha Noi.
Besides Nguyen Van Hieu from Phenikaa Viet Nam University was named in Materials Science disciplines.
Hoang Van Minh from Ha Noi University was listed among the best scientists in Social Sciences and Humanities discipline. At the same time, Tran Xuan Bach from Ha Noi Medical University was named in the Medicine field.
According to this ranking, the fields in which Viet Nam is recognized on the world's scientific map include 6 areas: Engineering Technology, Computer Science, Environmental Science, Materials Science, Mechanical and Aerospace Engineering, and Community Medicine.
The fact that Vietnamese scientists have appeared in the ranking of world scientists with outstanding achievements shows the efforts and continuous integration of Vietnamese scientists.
Research.com's ranking method is an evaluation system based on the scientist's D-index. This includes the H-index and the number of articles by field of scientists on the IEEE, ACL, Springer, AAAI, USENIX, Elsevier, ACM, and LIPIcs databases.
This ranking of best scientists in the world was based on a detailed evaluation of 166,880 profiles on Google Scholar and Microsoft Academic Graph and was divided into 24 disciplines./.