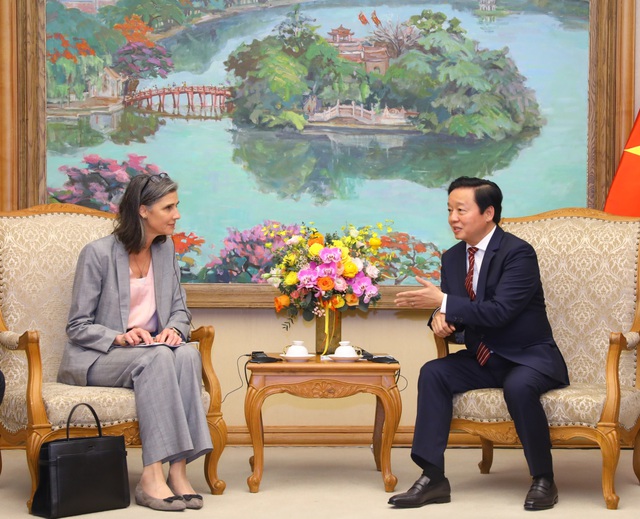 During a reception for the UNDP official, Deputy Prime Minister Tran spoke highly of the effective and practical cooperation between Viet Nam and UNDP across the fields of economy, social affairs, the environment, institutional building, and the development of growth models.
The host leader suggested UNDP continue its support for Viet Nam in terrms of governance and technology.
UNDP Resident Representative Khalidi affirmed UNDP's commitment to supporting Viet Nam in energy transition, towards achieving the country's net zero emission target by 2050 and effectively responding to climate change.
UNDP will also continue to deploy projects to ensure social security, prevent and control storms and floods in central coastal and Mekong Delta provinces, strengthen infrastructure links between localities, and maintain biodiversity and develop eco-tourism in Viet Nam, she affirmed.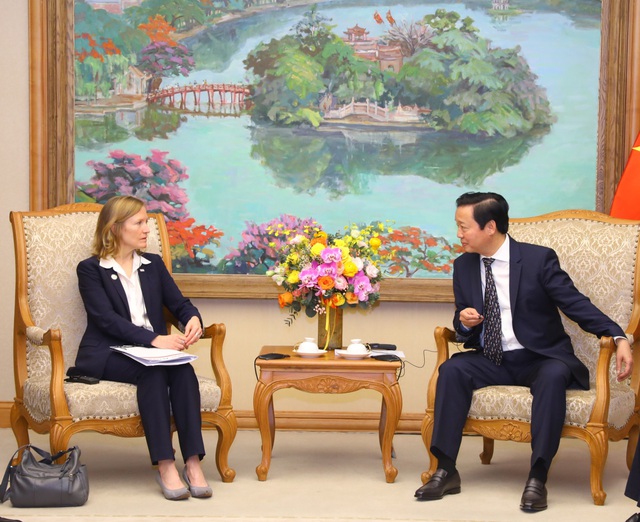 During a reception for Ms. Aler Grubbs, Director of United States Agency for International Development (USAID) in Viet Nam, the Deputy Prime Minister said he treasures the U.S. support for Viet Nam in terms of technology, human resources and finance to handle consequences of Agent Orange/dioxin.
He took the occasion to seek U.S. support to achieve goals in wind power, renewable energy, and smart grid development.
Tran also highlighted the importance of promoting cooperation between Viet Nam and the U.S. in the fields of agriculture, education, and cultural and art exchange.
Grubbs praised the close cooperation between USAID and Vietnamese ministries and sectors in recent years, while expressing her pleasure to witness the achievements of cooperation between the two countries.
As the two countries will mark the 10th anniversary of the Comprehensive Partnership this year, Grubbs said this is an opportunity for the U.S. and Viet Nam to continue promoting the relationship with many important activities, including those via USAID./.