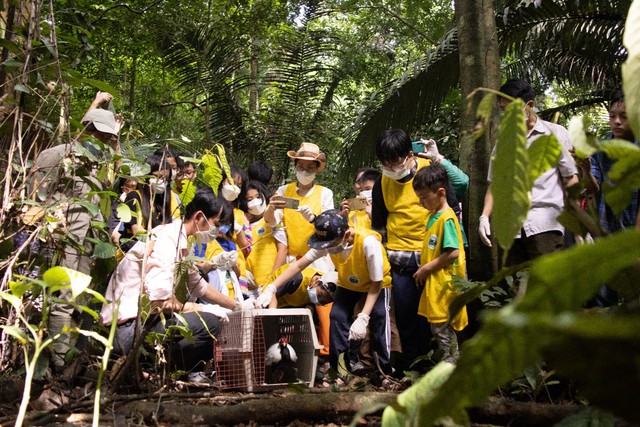 The nation park is set to be honored at the 30th World Travel Award (WTA) Asia and Oceania Gala Ceremony slated for September 6 in Ho Chi Minh City.
The park is about 120 km from Ha Noi, lying in three northern provinces of Ninh Binh, Hoa Binh and Thanh Hoa with the total area of over 22,000 hectares.
It is the country's first national park and one of the country's largest nature reserves.
The diversity of fauna and flora, the beauty of nature, and many cultural and historical features attract tourists to the area.
The park boasts about 2,000 plant species and 2,600 animal species, many of which are listed in the Red Book of Viet Nam and the world. This is one of seven centers of great plant diversity in the nation.
The destination welcomes over 10,000 visitors annually, with the majority being foreigners.
Cuc Phuong National Park has been dubbed a must-visit place for nature lovers, with the site winning "Asia's Leading National Park" title in 2019, 2020, 2021, 2022, and 2023./.