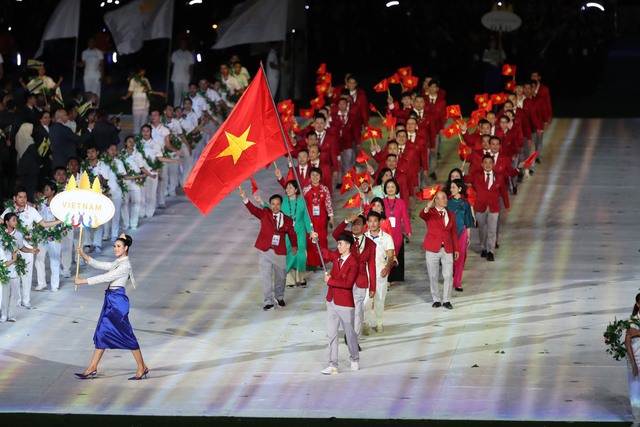 The opening ceremony was to welcome more than 11,000 athletes, coaches and delegates from 11 countries to the May 5-17 the biennial multi-sport event.

They are the Southeast Asia's finest who will take part in a host of competitions including athletics, swimming, badminton and football, as well as more obscure sports such as kun khmer, a Cambodian martial art.
Many leaders of regional countries were in attendance. Along with dignitaries including the Deputy Prime Minister of Viet Nam Tran Luu Quang, Lao President Thongloun and Cambodian Prime Minister Hun Sen who entered the stadium to great applause.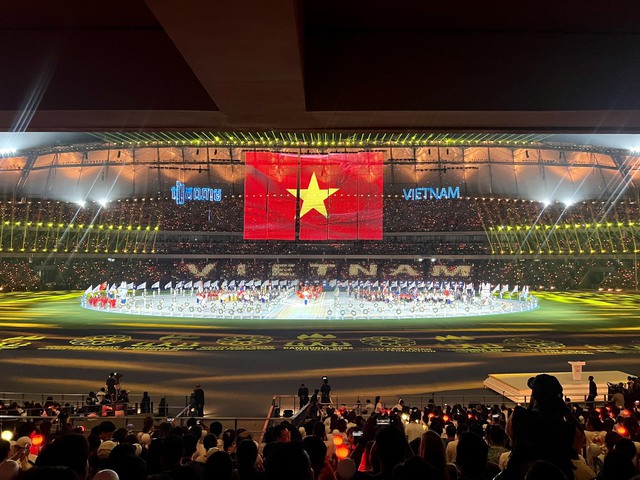 The extravaganza began with the countdown ceremony from 10 to one after thousands of spectators and supporters and SEA Games participants were entertained with a variety of performances from well-known singers, dancers, and artists.
They also enjoyed a party of sound and light while trumpeting Cambodian rich history and culture.
They were told the story of the kingdom, from its founding myths through the Angkor period by artists in traditional elegant and sparking costumes. Athletes demonstrated bokator, the national martial art making its debut at this year's Games.
The athletes from 11 nations paraded their flags through the capital's 60,000-seater Morodok Techo National Stadium.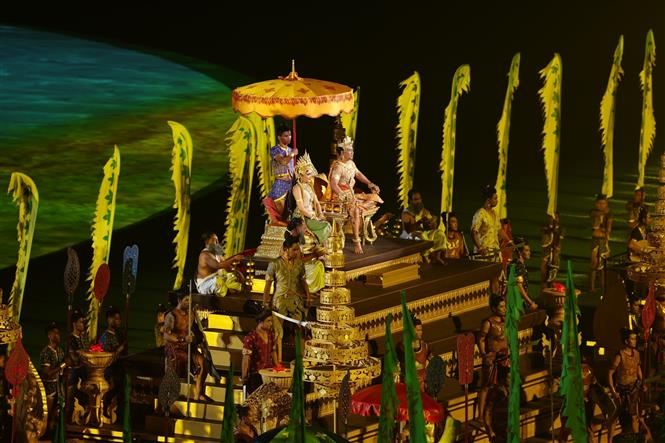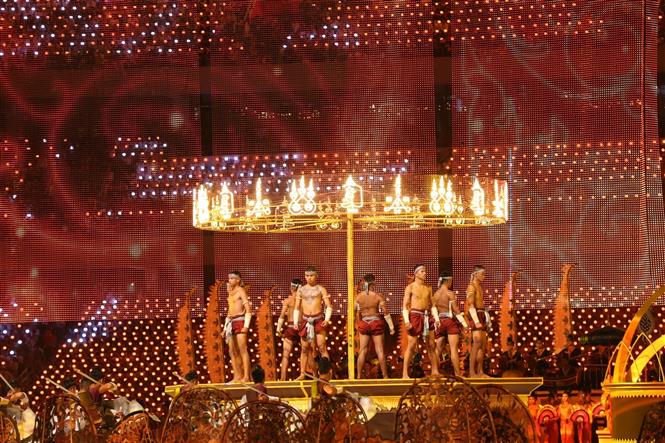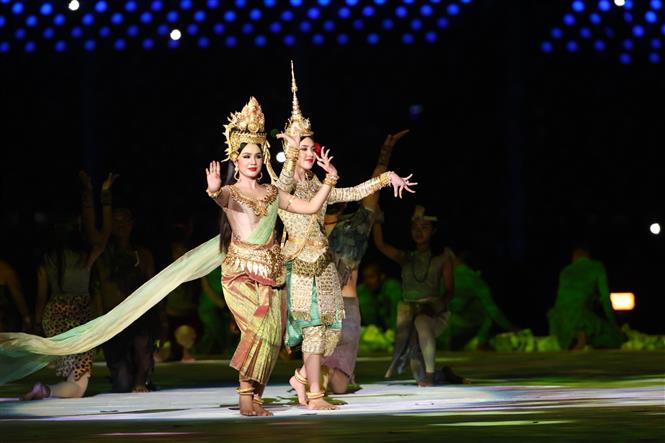 Performers take part in the opening ceremony of the 32nd Southeast Asian Games at the Morodok Techo National Stadium in Phnom Penh. Photo of Viet Nam SEA Games Team
Swimmer Nguyen Huy Hoang holding the national flag led the Viet Nam sport delegation to the stadium.
Viet Nam topped the medal table last Games in May in Ha Noi. The team targeted to win from 90 to 120 gold medals this year and place in the top three in the final ranking.
The Games was officially declared open by Prime Minister Hun Sen, just after the Southeast Asian Games Federation flag-raising ceremony and an oath-taking ceremony read by athlete and competition judges' representatives respectively.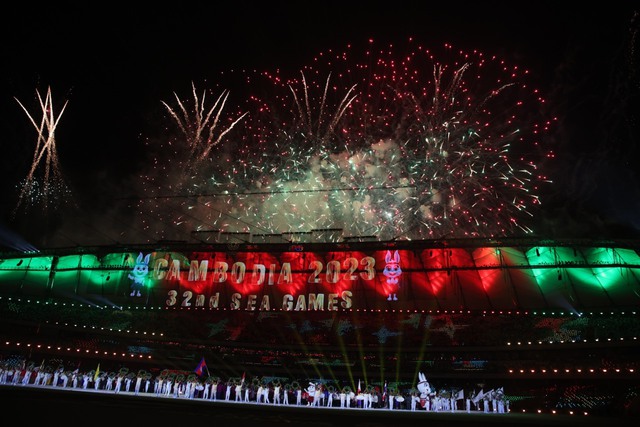 This was followed by an incredible cauldron-lighting ceremony by Cambodian most well-known athletes before fireworks were let off illuminating the Phnom Penh night sky.
Several events of the SEA Games have already been played out, and the host is top of the medals table for now, with five golds.
Events kick into full gear on May 6, with the Games running to May 17.
Sports are organized in Phnom Penh and four other localities. Tickets have been given away for free and demand has been high as all schools and universities will close for a month so students can watch the competitions. /.