President Trump says he has great meeting with DPRK leader
VGP – US President Donald Trump wrote on his Twitter account he had "great meetings and dinner" with DPRK leader Kim Jong un in Ha Noi, Viet Nam on February 27.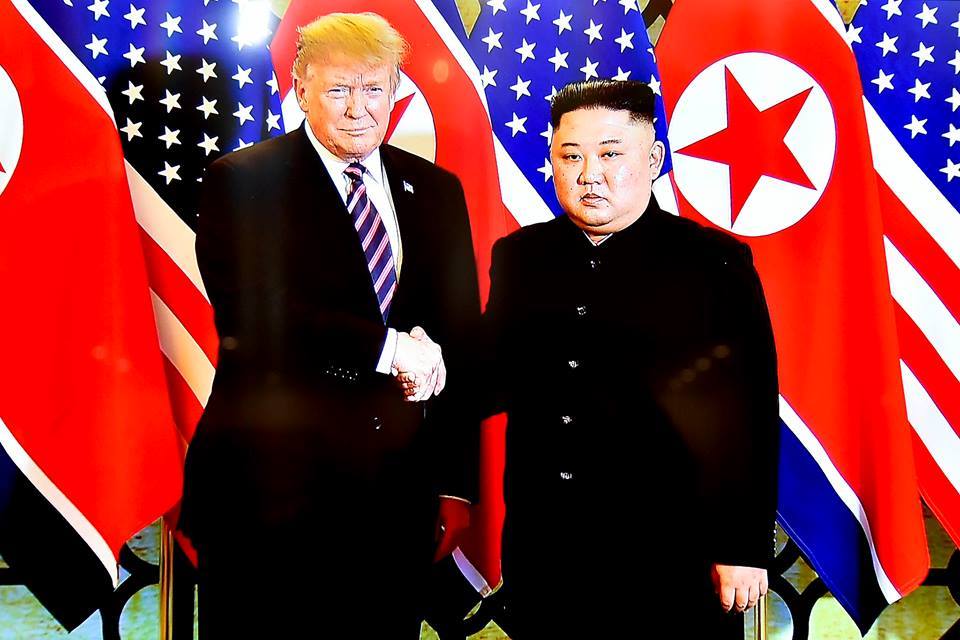 US Prsident Donald Trump and Democratic People's Republic of Korea (DPRK) leader Kim Jong-un shake hands at Sofitel Legend Metropole hotel in Ha Noi at 6:30pm on February 27 (local time). Photo: VPP/Hai Minh
This is the first meeting between the two leaders since they arrived in Viet Nam on Wednesday for their second summit.
In another tweet, President Trump said he is looking forward to continuing discussions with leader Kim on February 28.
President Trump is committed to achieving a bright and secure future for all people on the Korean Peninsula and across the world, according to a post on a post on The White House's website on February 21.
This summit aims to make further progress on the commitments the two leaders made in Singapore: transformed relations, a lasting and stable peace, and the complete denuclearization of the Korean Peninsula./.
By Huong Giang