PM warns of "high price" for negligence in COVID-19 fight
VGP – Prime Minister Pham Minh Chinh convened an urgent meeting on COVID-19 response on Sunday as the pandemic has evolved more complicatedly.
&nbsp
>>> COVID-19 fight: Localities urged to stop non-essential mass gatherings and services
This is the Government's second meeting of its kind over the last three days.
The Government chief urged all cities and provinces to kick-start all plans on COVID-19 response in order to promptly detect, isolate and stamp out outbreaks.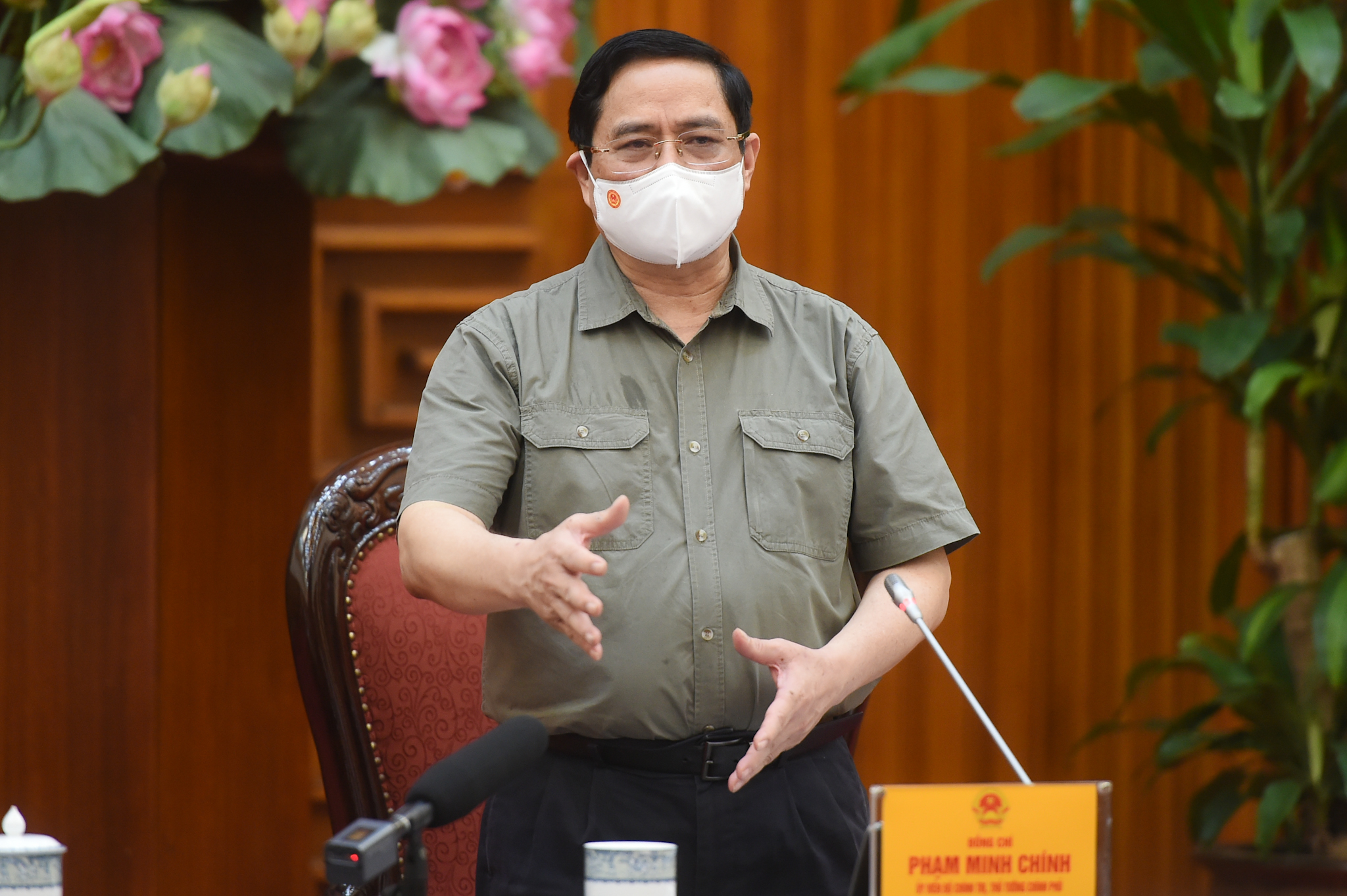 Prime Minister Pham Minh Chinh chairs an urgent meeting on COVID-19 response, Ha Noi, May 2, 2021. Photo: VGP
PM Pham ordered localities to stop mass gatherings, crack down on illegal immigration, accelerate COVID-19 vaccination process, and seek ways to expand COVID-19 testing capacity.
Pham warned that we will pay "high price" for negligence, subjectivity, and lack of vigilance in the fight against COVID-19, thus he ordered subbordinate levels to mobilize aggregate strength for the COVID-19 fight.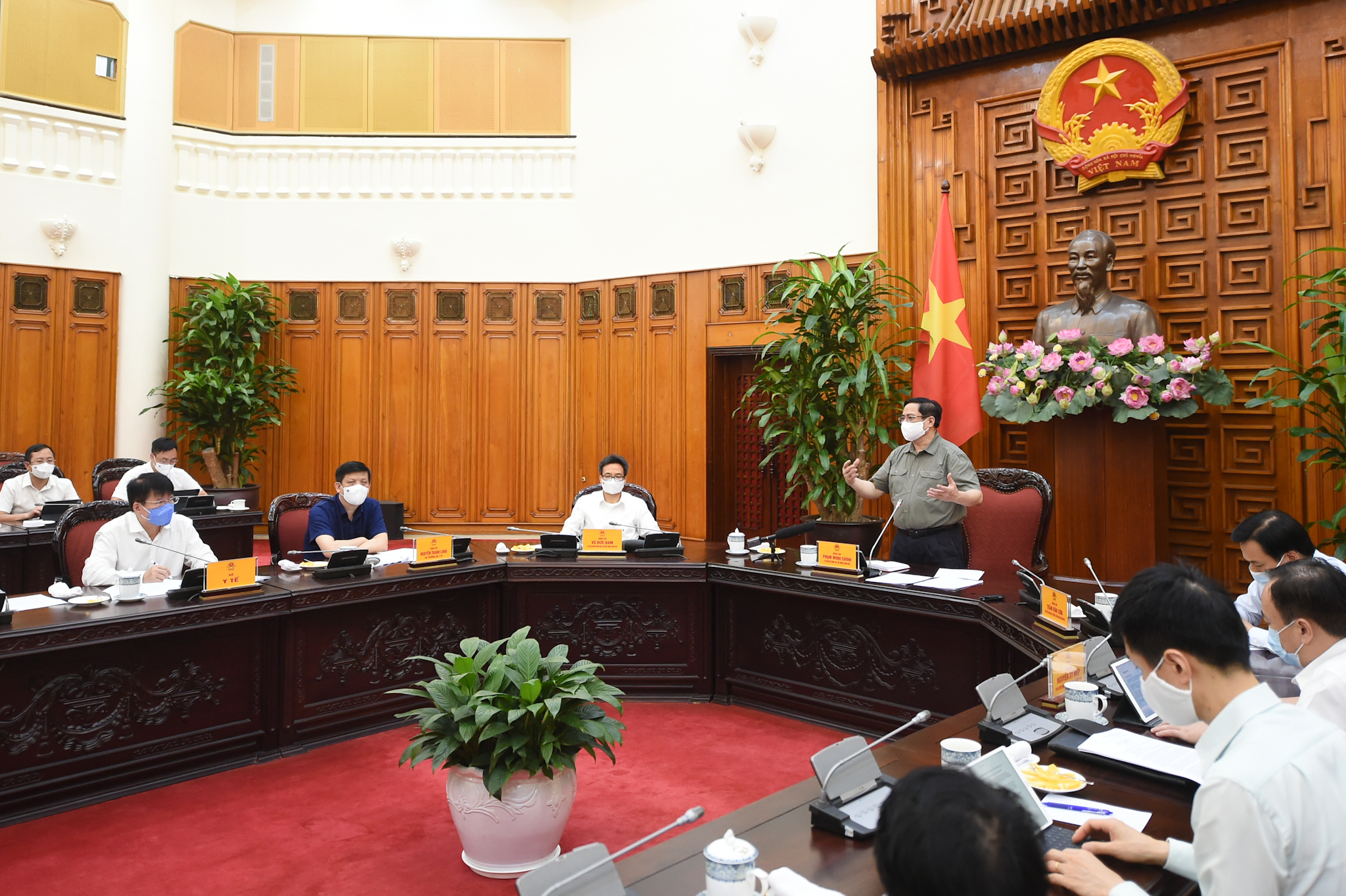 Present at the meeting includes Deputy Prime Minister Vu Duc Dam - Head of the National Steering Committee for COVID-19 Prevention and Control. Photo: VGP
As reported earlier, at least 15 COVID-19 community infection cases have been confirmed in four cities and provinces since April 29.
All the above cases are linked to a 28-year-old man who tested positive after completing 14-day mandatory quarantine in the central city of Da Nang.
He flew from Japan to Da Nang on April 7 and was quarantined in Da Nang until April 22 when he was allowed to his turn to his native land of Ha Nam Province.
As currently regulated, the man must isolate himself at home for another 14 days but he had a party with his family members and friend on April 22.
Regarding this outbreak, authorities have collected 2,452 test samples from related people, according to the Ministry of Health.
In addition, on Sunday afternoon, the northern province of Vinh Phuc reported five community infection cases, all linked to a Chinese national who also tested positive for COVID-19 after 14-day mandatory quarantine period in Yen Bai Province./.
By Quang Minh