PM signs directive on strengthening management of drugs
Prime Minister Nguyen Xuan Phuc has signed a directive on strengthening the management of activities related to drug supply and distribution.
August 27, 2018 4:45 PM GMT+7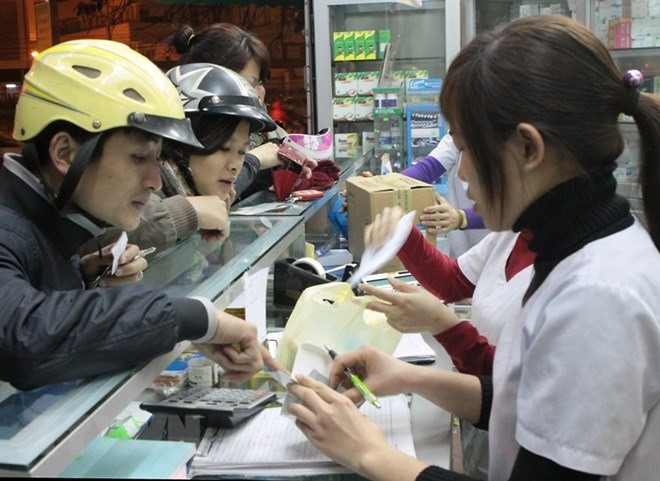 Illustration photo
In recent years, Viet Nam's medicine supply and distribution system has expanded to meet the demands of the people.
However, the supply of drugs has still shown inadequacies, especially the situation of buying and selling drugs of unknown origin, fake medicines and drugs of poor quality.
The selling and buying of medicines without the doctor's prescription and the use of antibiotics without prescription has led to an alarming of antibiotic resistance.
The main cause of the situation is the ineffective management of drug supply.
The Prime Minister has asked the Ministry of Health to take urgent measures to unify the State management of the drug distribution system to ensure benefits for people.
The ministry is required to create favourable conditions for enterprises and traders in accordance with the law and implement measures to connect medicine supplying establishments nationwide.
The ministry also needs to issue regulations on the electronic medicine prescription in connection with drug-supplying establishments to ensure the control of drug prescriptions and sale of drugs for prescription.

The health ministry needs to regularly update and supply information on drug products, indications, use, origins and prices through the national drug database.
The People's Committees of provinces and cities are required to enhance the management of drug-wholesale and retail establishments to ensure the purchasing of medicines follows doctors' prescriptions. -VNA