PM receives Chairman of the Maekyung Media Group
VGP – PM Nguyen Xuan Phuc proposed Maekyung Media Group introduce the image of Viet Nam to businesses from the Republic of Korea (RoK) with the hope of attracting more RoK's investment to Viet Nam.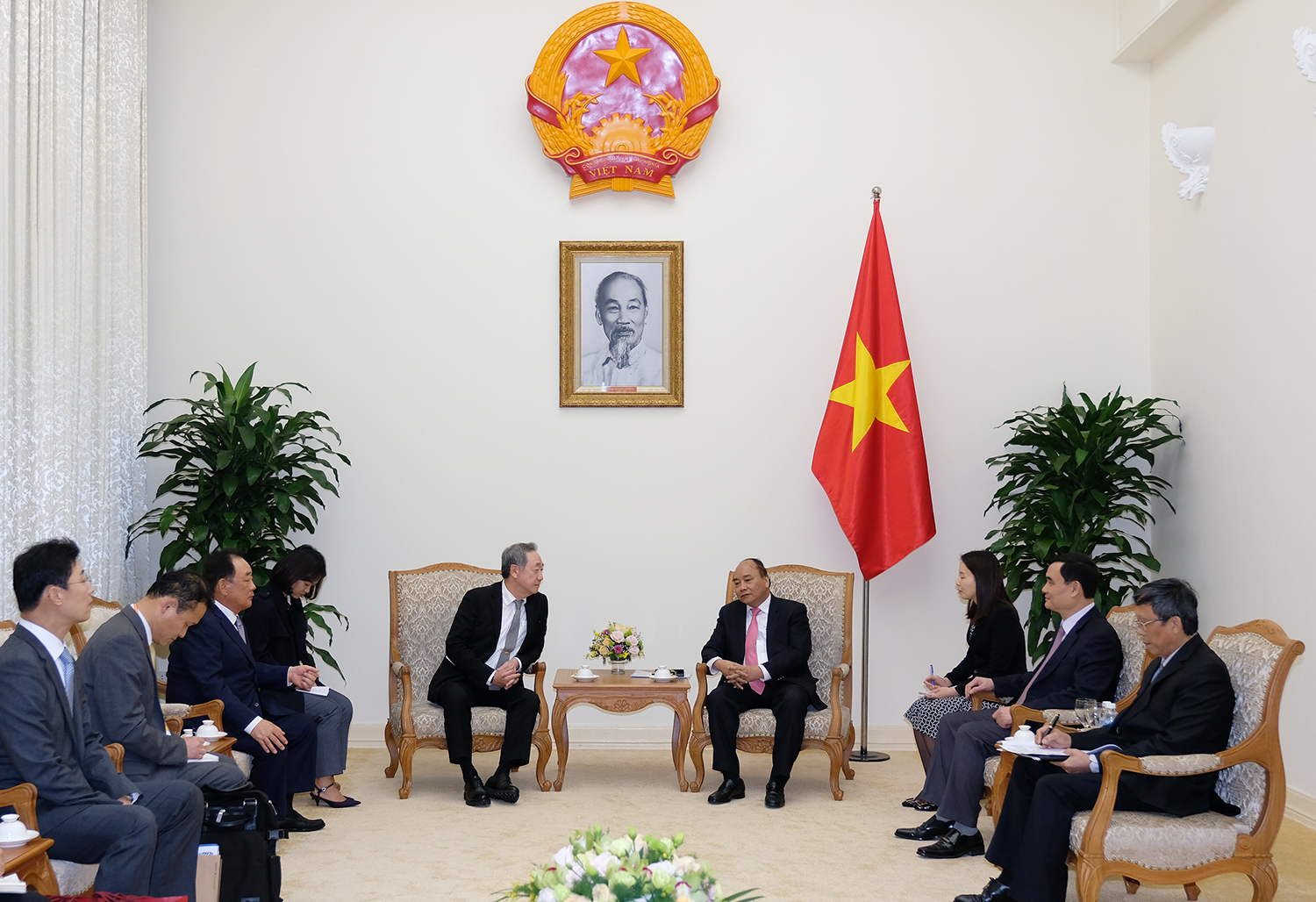 PM Nguyen Xuan Phuc (R) receives Chairman of the Maekyung Media Group Chang Dae Whan, Ha Noi, December 5, 2017 - Photo: VGP/Quang Hieu
The PM made that statement at his reception for Chairman of the Maekyung Media Group Chang Dae Whan on December 5.
The PM welcomed Maekyung Media Group's cooperation with the Viet Nam Chamber of Commerce and Industry (VCCI) to organize Viet Nam-RoK Economic Forum on the occasion of the 25th anniversary of the establishment of diplomatic ties.
The Vietnamese Government always advocates and facilitates domestic and foreign investors, including ones from the RoK to expand operation in Viet Nam, he asserted, adding that Viet Nam expects that the RoK's large corporations will develop production in Viet Nam in fields of electronics and automobile accessories.
As a large media group in the RoK, PM Phuc hoped that Maekyung Media Group will enhance communications to encourage more RoK enterprises to invest in Viet Nam, thus contributing to maintaining peace, stability and development in the Asia-Pacific.
Mr. Chang Dae Whan expressed his desires that the Vietnamese Government will provide more support for the RoK's businesses, especially large-scale industrial projects invested by the RoK in Viet Nam, affirming to accelerate the development of economic and cultural exchanges between the two sides.
By Thuy Dung