PM Phuc orders immediate repatriation of citizens from Equatorial Guinea
VGP – Prime Minister Nguyen Xuan Phuc ordered a flight to immediately repatriate Vietnamese workers from Equatorial Guinea as some of them have been infected with COVID-19, while he was addressing a meeting on COVID-19 on Friday.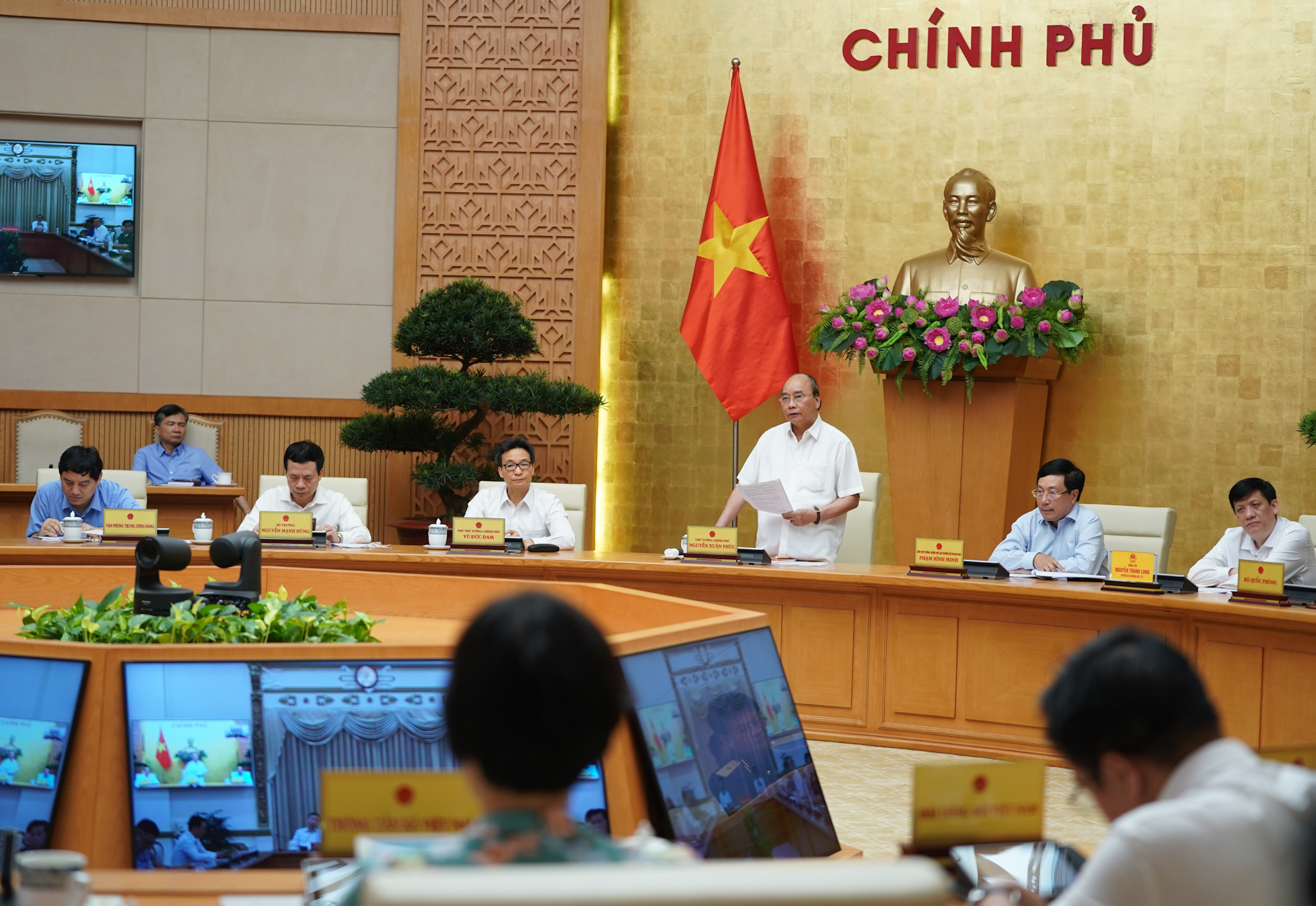 Prime Minister Nguyen Xuan Phuc (standing) presides over a meeting on COVID-19 on July 10, 2020. Photo: VGP
As many as 219 workers have been contracted to work at the Sendje hydropower plant project in Equatorial Guinea's Littorial province, said Deputy Minister of Labor, Invalids and Social Affairs Le Van Thanh.
Late last month, some of them visited the host country's medical facilities for COVID-19 tests as they had got such symptoms like cough and fever. Test results released on June 30 showed that 16 had the virus and 20 others were suspected cases.
As of July 9, 74 others were confirmed having the virus, raising the total number of COVID-19 patients to 112. All of them are being treated in Equatorial Guinea.
At the meeting, the Government chief tasked the Ministry of Foreign Affairs to work with competent authorities of foreign countries to increase the number of flights to bring home citizens stranded due to the COVID-19.
Over the past months, the Foreign Ministry has worked with the Ministry of Health and the Ministry of Transport to arrange 55 flights carrying nearly 14,000 Vietnamese back home safe.
Phuc also urged competent authorities to strictly control borders in a bid to prevent COVID-19 community transmission amid complex developments of the pandemic across the world.
Viet Nam has gone 85 consecutive days without COVID-19 community infection and the total patient tally remained unchanged at 369 as 6:40 pm on Friday.
Among the total, 350 have been cleared of the virus, accounting for 95%, said the National Steering Committee for COVID-19 Prevention and Control./.
By Quang Minh