PM Phuc affirms nCoV fight is top priority
VGP - The fight against the novel coronavirus (nCoV) epidemic is the top task of the Government to protect public health and life, said Prime Minister Nguyen Xuan Phuc at Cabinet meeting Wednesday.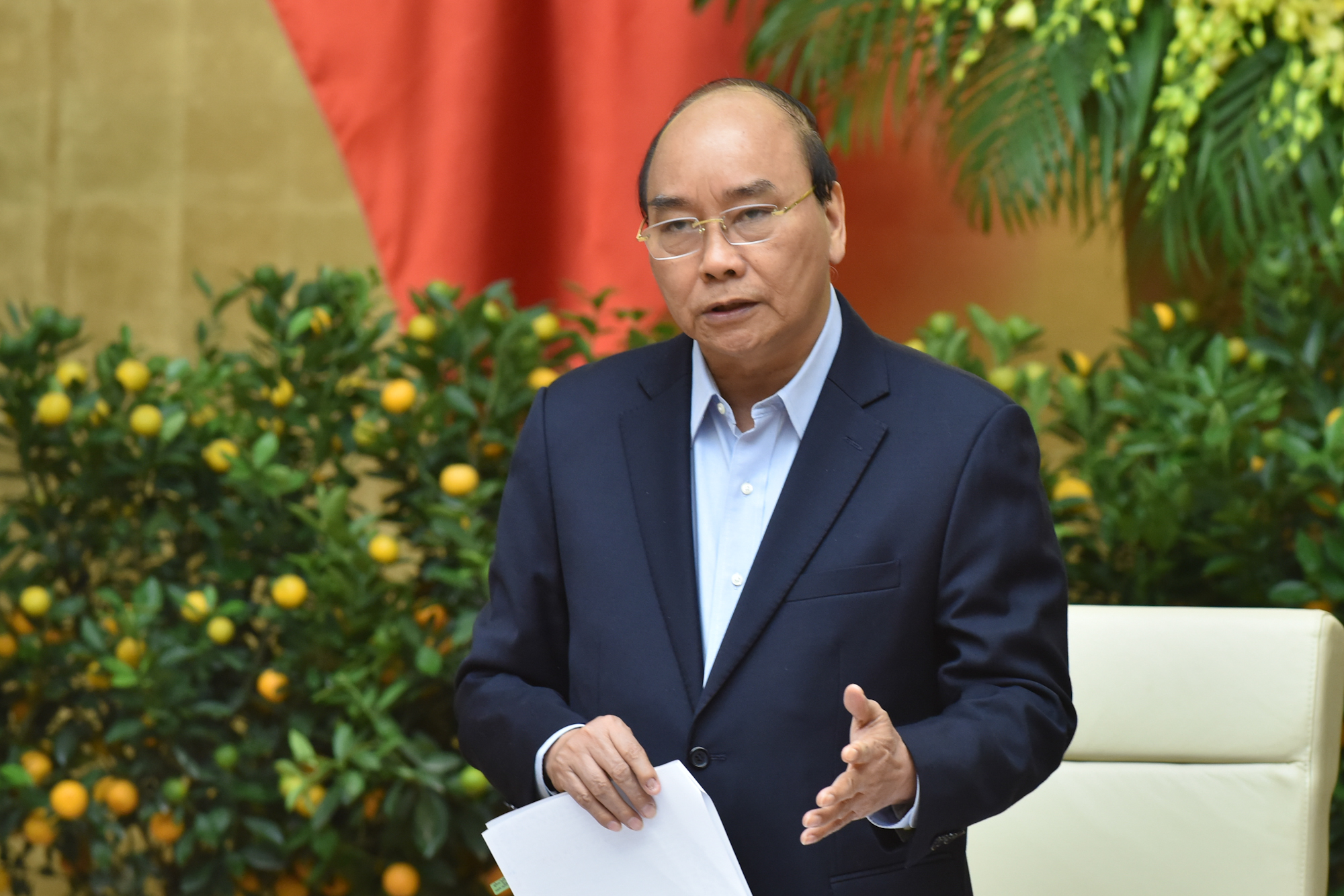 PM Nguyen Xuan Phuc at the Government's monthly meeting, Ha Noi, February 5, 2020
>>> Customs clearance resumed at VN-China border gate amid nCoV outbreak
The Government chief also called for prompt deployment of concreate measures by each of sectors, including seeking ways to boost trade exchanges with China, in a bid to minimize negative impacts of the nCoV epidemic on the economy.
As the nCoV outbreak was forecast by pundits to reach its peak in the next couple of weeks and may last long, Phuc urged inferior levels not to be subjective, pessimistic and confused and proactive responses need to be taken by all sectors and levels.
PM Phuc stressed that the Government accepts some economic losses to protect health and lives of the people and considers fighting nCoV as fighting enemy with the involvement of the entire political system.
Over the past days, the Government has introduced a string of drastic measures to prevent the virus from spreading to Viet Nam, including establishment of a steering committee, compulsory temperature control at airports and border gates, compulsory quarantine of all incoming travelers from nCoV affected regions.
On Feburary 4, PM Phuc suggested ASEAN countries in with the spirit of the 2020 ASEAN theme "Cohesive and Responsive", to seek for common measures and share responsibilities in combating the epidemic.
As of February 6, local authorities of all 63 provinces and cities in Viet Nam decided to delay school reopening amid fear of the virus spreading.
By Kim Anh