PM Pham's Japan visit creates new momentum for already strong Viet Nam-Japan ties
VGP – Prime Minister Pham Minh Chinh's official visit to Japan from November 22-25 creates new momentum for the already strong relations between Viet Nam and Japan in the years to come, said former Deputy Foreign Minister Nguyen Quoc Cuong.
November 26, 2021 9:04 AM GMT+7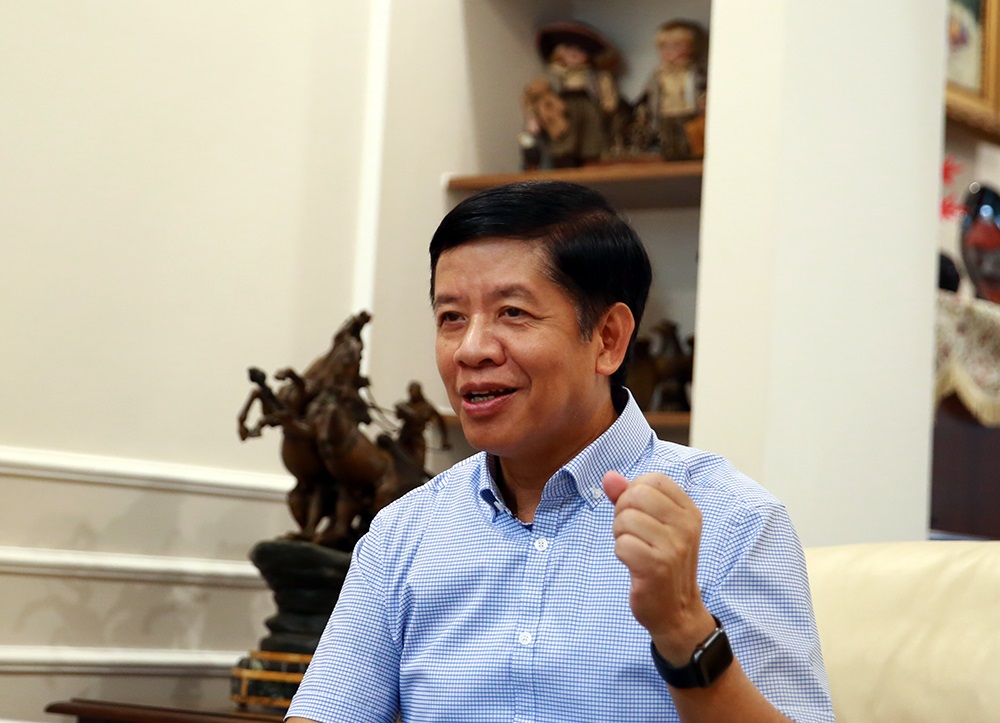 Former Deputy Foreign Minister Nguyen Quoc Cuong
>>> Defense cooperation is a lynchpin of Viet Nam-Japan ties
>>> Joint Statement toward opening of new era in Viet Nam-Japan extensive strategic partnership
Pham had busy working agenda in Japan with nearly 50 meetings with leaders of Japanese Government, National Diet, business representatives, Vietnamese community in Japan.
Prime Minister Kishida Fumio highly valued Viet Nam's role and position in Japan's foreign policy, and expressed his wish to further strengthen ties with Viet Nam, said Nguyen, who served as Vietnamese Ambassador to Japan from 2015 to 2018.
Meanwhile, Prime Minister Pham assured that Viet Nam attaches great importance to Japan's role and position, considering Japan as one of the strategic partners of top importance.
The visit was a success as it contributed to consolidating and enhancing the high political trust between leaders and peoples of the two countries, which is an important premise for both sides to lift up the bilateral ties to new height.
Both Prime Minister Pham and his Japanese counterpart Kishida affirmed the Viet Nam-Japan relationship is at the best stage of development ever and showed their resolve to further strengthen the bilateral ties.
The two sides' leaders agreed on major orientations to ensure increasingly effective and substantial cooperation across fields, including politics, diplomacy, security-defense, economy, health, education and training, digital transformation, human resource development, tourism, local-to-local cooperation, as well as collaboration at regional and multilateral forums.
The visit is of significant important as both countries are preparing for their post-COVID-19 economic recovery, Nguyen added.
He said he was impressed with a series of meetings between Prime Minister Pham and Japan's leading business giants from energy, garment, retail, infrastructure development, digital transformation sectors.
During these meetings, Prime Minister Pham conveyed the Government's consistent message to welcome and commit to creating favorable conditions for Japanese investors to do long-term business in Viet Nam.
Prime Minister Pham also asked Japanese investors to report their obstacles directly him if the obstacles are not handled by subordinate levels. This is a strong message by the Government chief.
The two countries identified healthcare as a new cooperation priority as they can only enhance economic cooperation once the COVID-19 pandemic is managed effectively.
On the occasion, Prime Minister Kishida announced Japan will gift additional 1.5 million COVID-19 vaccine doses to Viet Nam, raising its total vaccine donations to 5.6 million doses.
On tourism, the two Prime Ministers agreed to promote tourism cooperation, facilitate travel so that tourism statistics can soon restore to 1.5 million which is the same level before the COVID-19 pandemic. They also agreed to continue discussions for early mutual recognition of vaccination certificates between the two countries.
Nguyen said Vietnamese apprentices and guest workers would be happy to learn that the two Prime Ministers agreed to further open doors for them to return to Japan./.
By Huong Giang