PM Pham Minh Chinh starts official visit to France
VGP – Prime Minister Pham Minh Chinh just arrived in Paris, starting his three-day official visit to France at the invitation of French counterpart Jean Castex.
November 03, 2021 7:00 PM GMT+7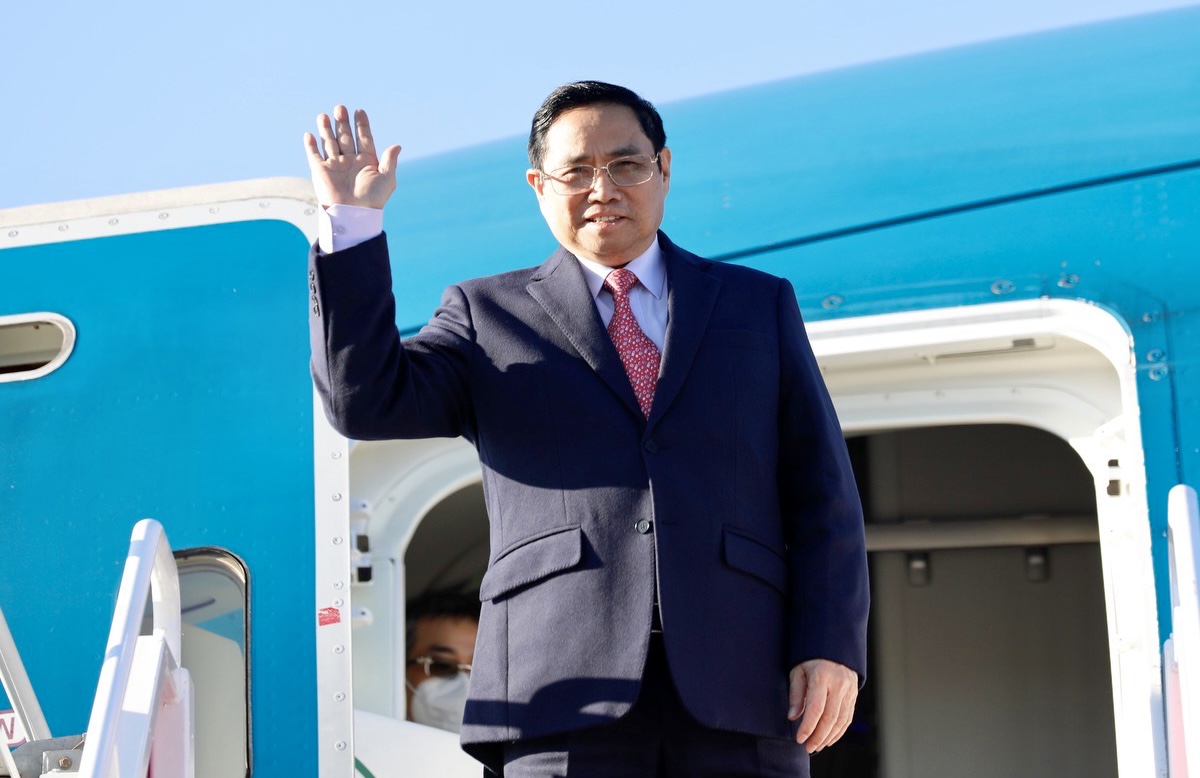 Prime Minister Pham Minh Chinh is on an official visit to France from November 3-5
This is Pham's first official visit to a European country after taking office.
After an official welcome ceremony, Pham will hold talks with his French Prime Minister Jean Castex and witness signing ceremony of cooperative deals between the two countries.
He will also meet with French President Emmanuel Macron and the President of the National Assembly of France.
Viet Nam and France set up diplomatic relations on April 12, 1973 and elevated the ties to strategic partnership in September 2013.
France is the EU's fourth largest trading partner of Viet Nam, with the two-way trade standing at US$ 4.81 billion last year, representing a year-on-year decline of 10% or US$ 5.3 billion.
In the first seven months of 2021, France ranked third among European countries and 16th out of 140 countries and territories investing in Viet Nam with 605 FDI projects capitalized at US$ 3.6 billion. Meanwhile, Vietnamese investors poured US$ 3.04 billion with nine projects in France.
By Kim Loan