PM orders school reopening nationwide next week
VGP - Prime Minister Pham Minh Chinh ordered school reopening at all levels nationwide from February 7-14.
February 03, 2022 10:08 PM GMT+7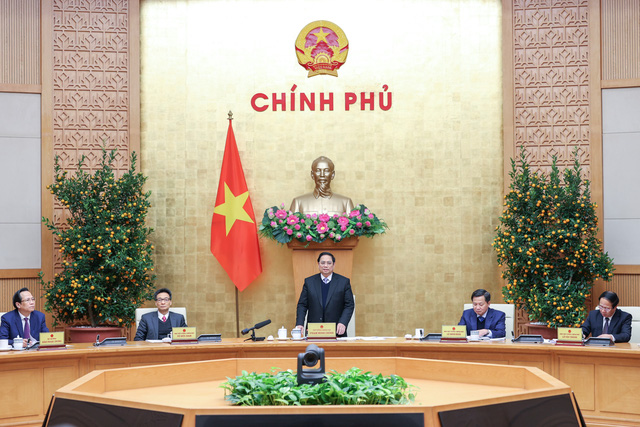 The PM made the order pn Thursday while chairing a Cabinet meeting to review safety and security during the Lunar New Year holiday (Tet).
According to the report of the Government Office, on the occasion of Tet, as much as VND8,324 billion were allocated to 57.81 million people while localities spent around VND3,745 billion to support the poor and disadvantaged people.
The Prime Minister issued three Decisions under which the Government provided 19,000 tons of rice relief to 1,245,830 households in 18 localities during Tet and the between-crop period.
At the meeting, the Government chief stressed the need to continue measures to effectively contain the pandemic, requesting the Ministry of Health to speed up the Spring vaccination campaign with an aim to early resume socio-economic activities in a safe manner.
PM Pham also ordered resumption of tourism activities prior to April 30 when all eligible adults receive booster jabs and the immigration regulations are issued.
As of late February 3, 181,659,091 COVID-19 vaccine doses were administered, announced the Ministry of Health. A total number of 28,390,799 people got the booster shots.