PM inspects venues for WEF on ASEAN 2018
VGP – PM Nguyen Xuan Phuc on Sunday came to the National Convention Center to inspect preparations for the World Economic Forum on ASEAN 2018 (WEF on ASEAN 2018) scheduled to take place from September 11-16.
September 09, 2018 7:02 PM GMT+7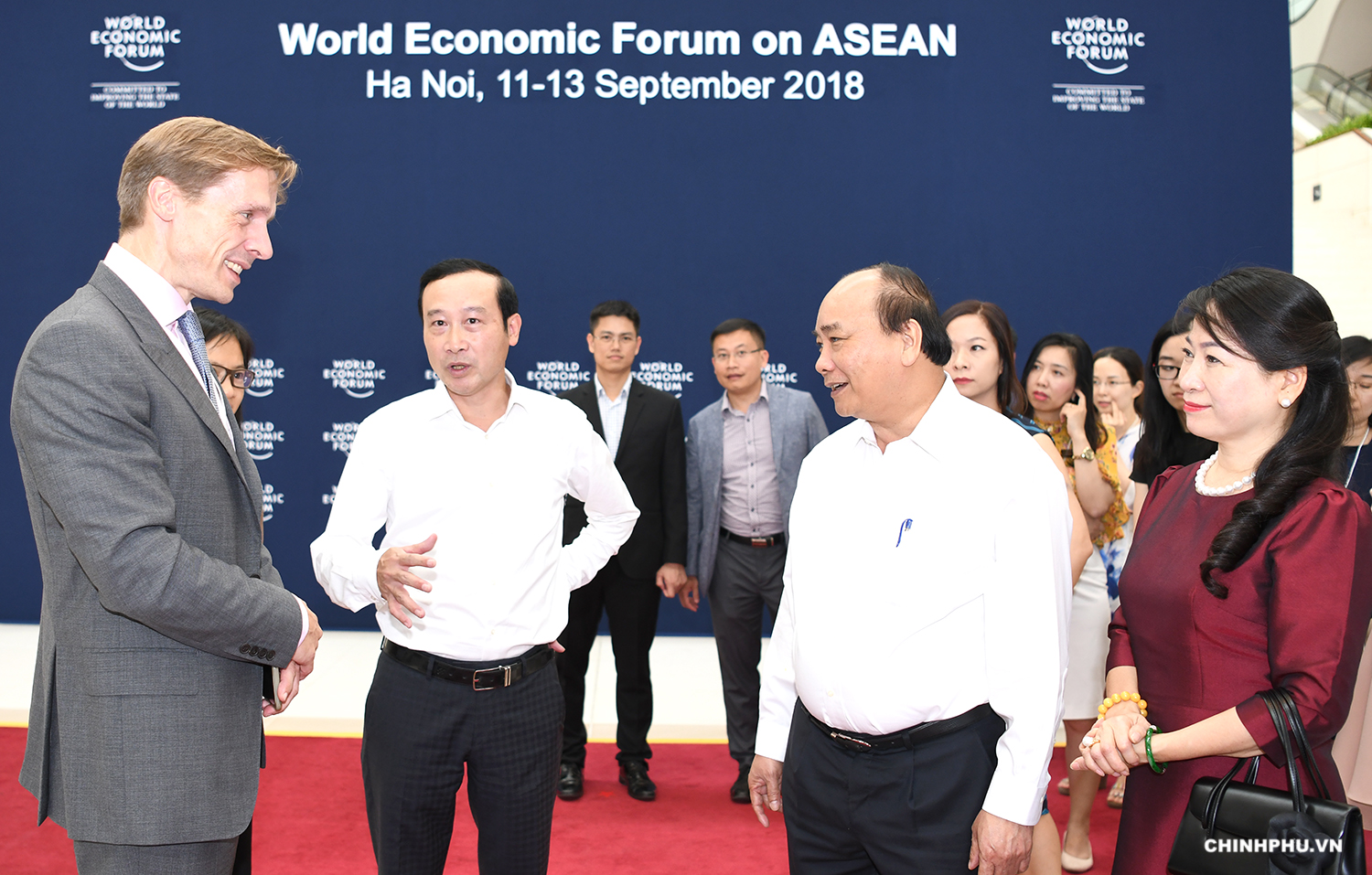 Photo: VGP
Permanent Deputy Foreign Minister Bui Thanh Son said Viet Nam is now ready for the WEF on ASEAN 2018 – the biggest multilateral diplomatic event this year.
Speaking at the meeting with the organizing committee after the tour, PM Phuc urged called for review of all preparatory steps to ensure the success of the forum.
As many as 1,200 delegates, including heads of state/government, business leaders and academina have confirmed to attend the event themed "ASEAN 4.0: Entrepreneurship and the Fourth Industrial Revolution."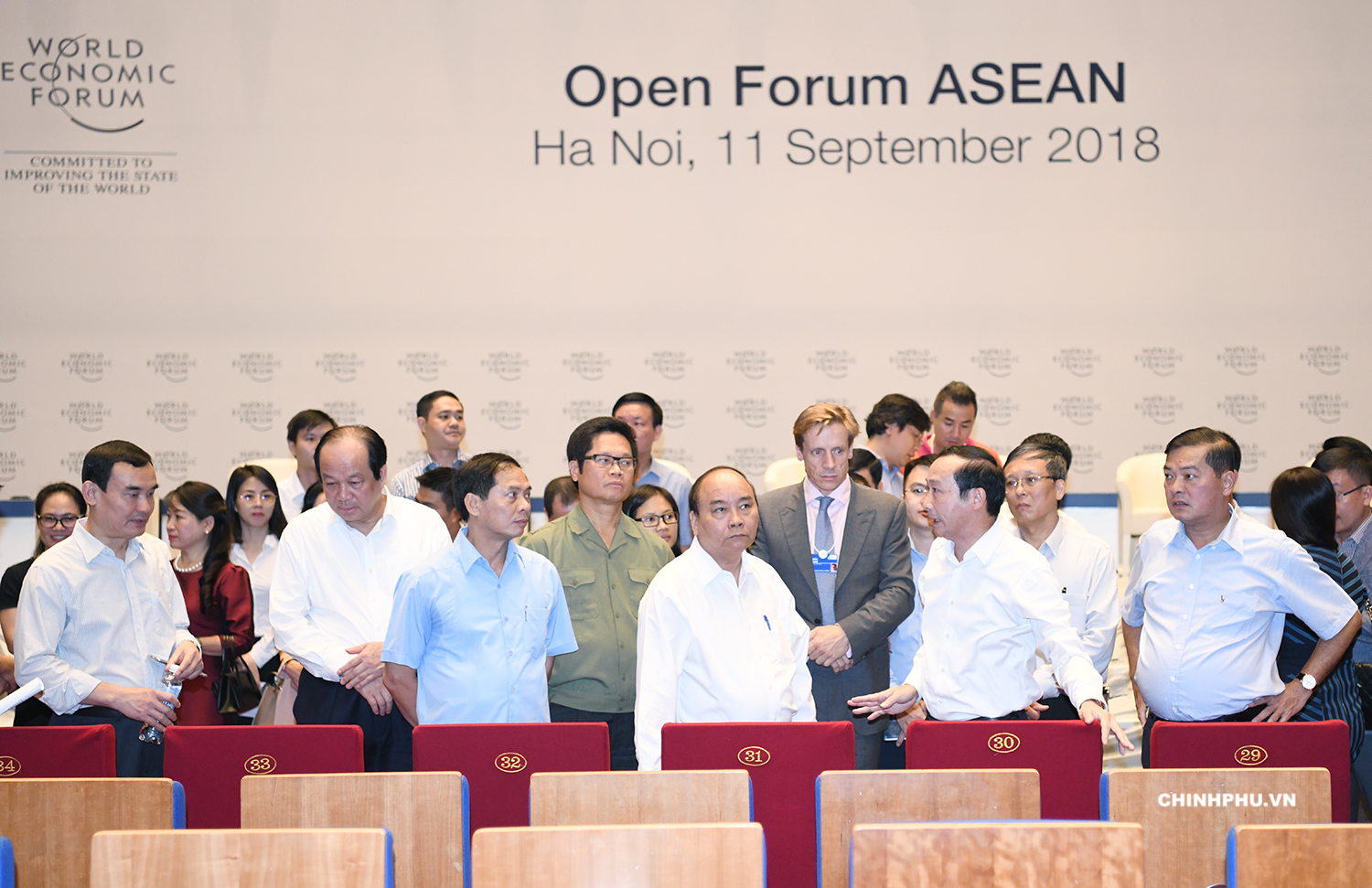 Photo: VGP
This year's forum will feature 60 sessions with agenda focusing on: (i) defining new ASEAN vision on regional integration, (ii) seeking new business models and business governance in digital age, (iii) seeking new driving forces and business models for ASEAN states in industry 4.0, (iv) enterprises and new approaches to global and regional leadership, (v) and smart infrastructure development, capacity training, startups, innovations in industry 4.0.
In 2010, Viet Nam hosted the World Economic Forum on East Asia for the first time and over the past eight years, Viet Nam has obtained remarkable economic achievements, including the GDP per capita rising from US$ 1,160 in 2010 to 2,385 in 2017./.
By Quang Minh