PM Dũng exchanges phone call with Russian counterpart
VGP – PM Nguyễn Tấn Dũng yesterday had a phone call with Russian PM V. Putin to exchange views of bilateral economic and commercial issues.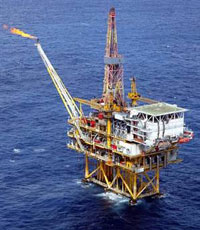 Petroleum is still one of the fields of effective cooperation between Việt Nam and Russia
The two PMs were pleased with positive advancements of economic and trade relations between the two sides.
In 2009, despite the global economic crisis, the two-way trade turnover has still increased by 5.7% so far.
The two leaders also shared their opinions on possibilities to expand cooperation in petroleum, industry and military technique.
They showed their pleasure at the development of the Việt Nam-Russia strategic partnership.
PM Putin invited PM Dũng to visit Russia and the latter accepted the invitation.
By Xuân Hồng