PM asks Women's Union to continue pioneering role in promoting gender equality
VGP - The Viet Nam Women's Union needs to continue its pioneering role in promoting gender equality and comprehensive development of Vietnamese women, said Prime Minister Pham Minh Chinh.
March 10, 2022 5:25 PM GMT+7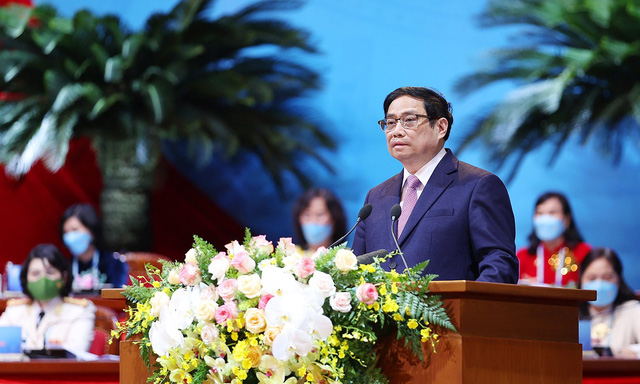 He made the above statement while addressing the 13th National Women's Congress which is now under way from March 9-13 under the theme "Promoting tradition, solidarity, creativity and integration; building a strong association for the happiness of women and prosperity of the nation".

Pham asked the Union to participate in resolving practical issues of common concerns including building houses and kindergartens at industrial parks and supporting disadvantaged women and orphans.
Women account for more than 50 percent of the population and 48 percent of the workforce.
The proportion of female deputies elected to the 15th National Assembly accounts for over 30 percent, which is higher than the world's average and the highest rate among ASEAN member states' legislative bodies.
Women now hold more than 50 percent of leadership at ministries and ministerial-level agencies while women-owned enterprises in Viet Nam make up 26.5 percent of the total active enterprises.