Phu Quoc ranks 6th among 50 best places to travel in 2024: Travel Lemming
VGP - Travel Lemming, a U.S.-based online travel guide read by more than 10 million travelers, ranked Phu Quoc Island in the southern province of Kien Giang at 6th among 50 best places to travel in 2024.
November 21, 2023 5:33 PM GMT+7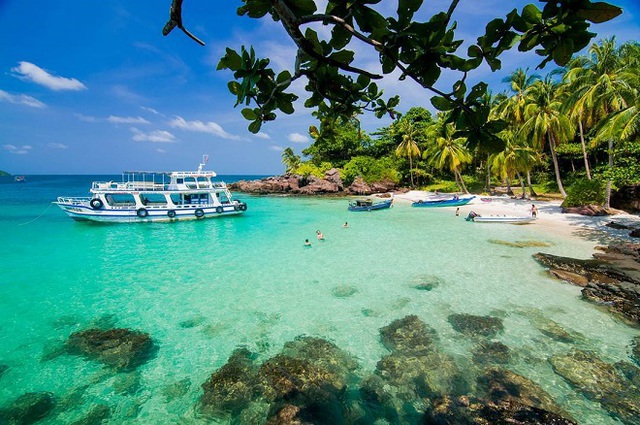 Travel Lemming wrote, the pearl of Viet Nam beckons visitors with visa-free access and world-class beach resorts. Revel in gorgeous sandy shores, a massive national park, and fiery sunsets that turn the sky into a nightly kaleidoscope of colors.
Phu Quoc is the largest island in Viet Nam and also the first island in the country to officially become an island city in 2021.
This island possesses invaluable natural conditions for tourism development such as a mild climate, warm sunshine all year round, rolling mountains and vast islands, diverse beaches, fine white sand, clear water with wild, and poetic beauty.
Phu Quoc National Park and Phu Quoc Marine Protected Area occupy more than two thirds of the natural area of the core area of the Kien Giang World Biosphere Reserve.
Coming to Phu Quoc, visitors are free to explore countless attractive spots with a unique charm of nature such as beaches of Rach Vem, Bai Dai (Long), or Hon Mot (Mot Islet), Phu Quoc National Park, visit Dinh Cau Temple, Ham Ninh fishing village.
Therefore, it is no surprise that Phu Quoc has been praised by many media and press around the world, titled it as "Top 10 most loved islands in Asia" - Famous American magazine Condé Nast Traveler; "Top 10 great destinations for the journey in Viet Nam" - Lonely Planet famous travel magazine; "Best Asian Experience Destinations of 2019" - CNN Travel; "Top 10 outstanding destinations in 2020" - TripAdvisor; "Top 100 best destinations in 2021" - Time magazine of the U.S.
In 2022, Phu Quoc was been named the World's Leading Nature Island destination at the World Travel Awards./.
https://www.vietnamplus.vn/dao-ngoc-phu-quoc-lot-top-50-diem-du-lich-hang-dau-the-gioi-nam-2024-post908906.vnp#:~:text=%C4%90%E1%BA%A3o%20Ng%E1%BB%8Dc%20Ph%C3%BA%20Qu%E1%BB%91c%20c%E1%BB%A7a,%C4%91%E1%BA%A7u%20th%E1%BA%BF%20gi%E1%BB%9Bi%20n%C4%83m%202024.
https://travellemming.com/best-places-to-travel-2024/