Passports with microchip to be issued in August
VGP – From August 14, 2021, citizens can choose to apply for passports with or without electronic chip, according to Circular 73/2021/TT-BCA of the Ministry of Public Security on passport specimens.
July 05, 2021 5:52 PM GMT+7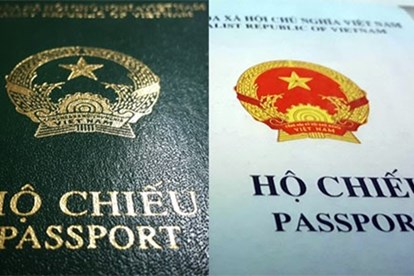 Illustration photo
An electronic chip stores the holder's personal information, fingerprint scans, identification photo, and a digital signature from the issuing agency.
The chip is attached to the back cover of the passport. Languages ​​used in the passport include Vietnamese and English.
The Circular also stipulates that diplomatic passports have a sepia cover, the official passport has a dark green cover, and the cover page of the ordinary passport is purple blue.
Previously-issued passports are still valid until the dates of expiration which are printed on the passports.
Earlier, the Law on Exit and Entry of Vietnamese citizens takes effect on July 1, 2020 stipulating two types of passports with and without electronic chips. Citizens who are at least 14 years old are eligible to apply for a passport with or without the electronic chip. The passports are valid for 10 years./.
By Kim Loan