Policies take effect in October 2022
VGP - A string of new policies on vehicle registration fee, termination of compulsory unemployment insurance premium, electronic identification and authentication and cybersecurity are scheduled to come into effect in October 2022.
September 30, 2022 10:06 PM GMT+7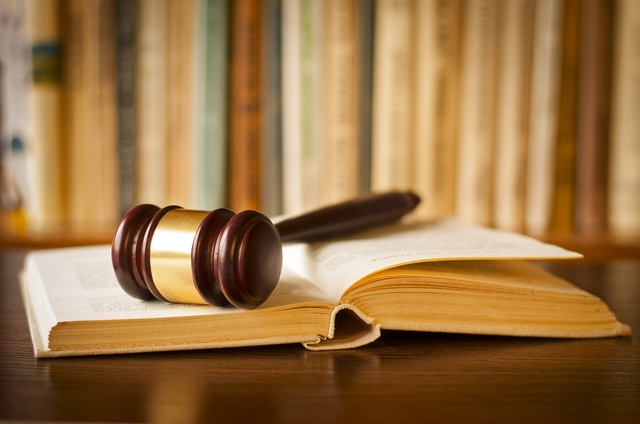 Higher car registration fees
The Ministry of Finance issued Circular No. 55/2022/TT-BTC, dated August 24, 2022 amending and supplementing Circular No. 238/2016/TT-BTC, dated November 11, 2016 on service price for technical safety and environmental protection inspection of circulating motor vehicles, equipment, and heavy-duty vehicles, assessment and calibration of equipment inspecting heavy-duty vehicles. .
Under the new Circular scheduled to take effect from October 8, car registration fees shall increase by VND10,000.
Specifically, a truck/tractor and specialized car shall have higher registration fees of VND 290, 360,000 and 570,000, respectively.
A four-wheeled cargo vehicle with engine shall be subject to a registration fee of VND 190,000.
Suspension of compulsory unemployment insurance
From October 1, employers shall no longer be able to reduce unemployment insurance premiums.
Specifically, the unemployment insurance premium will return to 1 percent of the monthly salary fund of employees who are subject to unemployment insurance, according to Resolution 116/NQ-CP, dated September 24, 2021 supportive policies for employers affected by the COVID-19 pandemic from the Unemployment Insurance Fund.
The subjects entitled to a 1 percent reduction in unemployment insurance premiums (from October 1, 2021 to September 30, 2022) are employers who are participating in unemployment insurance.
The above-mentioned employers do not include those working in state agencies, political organizations, socio-political organizations, people's armed forces units and public non-business units whose expenses are guaranteed by the state budget.
New regulations on e-identification, e-authentication
Decree No. 59/2022/ND-CP (Decree 59), stipulating electronic identification and authentication for citizens, shall be effective on October 20, 2022.
The Decree regulates three kinds of electronic identity including:
• E-identity of a Vietnamese citizen: individual identification number; last name, middle name, first name; date of birth; gender; portrait; and fingerprints.
• E-identity of a foreigner: the foreigner's identification number; last name, middle name, first name; date of birth; gender; nationality; number, symbol, issuance date, kind of document, and issuance location of his or her passport or valid international travel document; portrait; fingerprints.
• E-identity of an organization: the organization's electronic identification number; organization name, including its Vietnamese name, its abbreviated name (if any), and its foreign language name (if any); date of establishment; address of head quarter; identification number of the citizen or foreigner; last name, middle name, first name of the legal representative or head of this organization.
Fresh data localization requirements
Decree No. 53/2022/ND-CP detailing a number of articles of the 2018 Cybersecurity Law comes into effect on October 1, 2022.
The Decree requires all local service providers (including foreign invested enterprises established under Vietnamese laws) who carry out activities of collecting, exploiting, analyzing, processing certain types of on telecom networks, internet and value-added services in Viet Nam's cyberspace to store such data in Viet Nam.
Overseas entities which (i) hold data subject to local storage (as mentioned above) and (ii) do business in Viet Nam are required to store data and to have a presence in Viet Nam.
A captured foreign enterprise would need to complete the data storage in Viet Nam and the establishment of a branch or representative office in Viet Nam within 12 months from the date the Minister of Public Security issues a written order.
Decree 53 also regulates suspension or cessation of operation of the information system; withdrawal of domain name if there is evidence that the operation of the information system violates laws on cybersecurity, national security, or the information system is used for infringement upon national security, social order and safety./.