Northern midland, mountainous region heads to green, sustainable development
VGP - The gross regional domestic product (GRDP) of the Northern midland and mountainous region is expected to reach 8-9 percent per year while GRDP per capita will attain VND140 million (nearly US$6,000) in 2021-2030.
August 02, 2022 4:29 PM GMT+7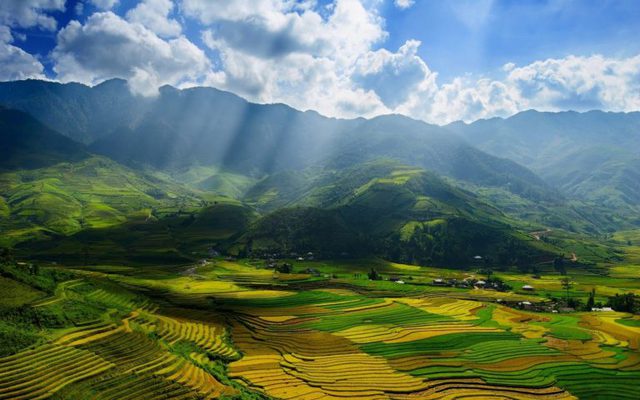 This is part of the Government's plan of action to implement the Politburo's resolution on orientations for socio-economic development and defense-security maintenance in the northern midland and mountainous region by 2030, with a vision to 2045.
By 2030, the region will be developed in a green, sustainable manner and its infrastructure connectivity with the Hong River Delta and the capital city of Ha Noi will be enhanced.
During 2021-2030, the region will contribute VND190,000 billion (or US$8.134 billion) to the State budget.
The urbanization rate of the region will reach 40 percent while 80 percent of its rural communes will qualify as new rural areas.
The rate of trained workforce will be increased to 60-70 percent and 35-40 percent of them will be granted with certificates.
The multidimensional poverty rate will be reduced by 2-3 percent per year.
The Government targets to raise the number of doctors per 10,000 people to 11 and health insurance coverage to 95 percent of the region's population.
The forest coverage in the region is expected to increase to 54-55 percent.
The percentage of urban population provided with clean water by centralized water supply system will achieve 95-100 percent while 93-95 percent of rural households have access to clean water that meets the water quality standard.
In addition, 90 percent of the hazardous medical wastes and 100 percent of municipal wastes will be collected and treated.
All of the the industrial zones and industrial parks will build centralized wastewater treatment systems.
The Northern midlands and mountainous area consists of 14 provinces namely Lang Son, Cao Bang, Ha Giang, Lao Cai, Lai Chau, Dien Bien, Son La, Bac Giang, Thai Nguyen, Bac Kan, Tuyen Quang, Phu Tho, Yen Bai, Hoa Binh and western districts of Thanh Hoa and Nghe An provinces.
Over the past two decades, the region has achieved notable socio-economic achievements. However, it still remains the country's poorest and most disadvantaged region with low per capita income and high poverty rates, especially in ethnic minority areas.