Ninth National Sports Games opens in Quang Ninh
VGP — The ninth National Sports Games has officially begun by a spectacular opening ceremony in Ha Long City, Quang Ninh Province.
December 10, 2022 10:10 AM GMT+7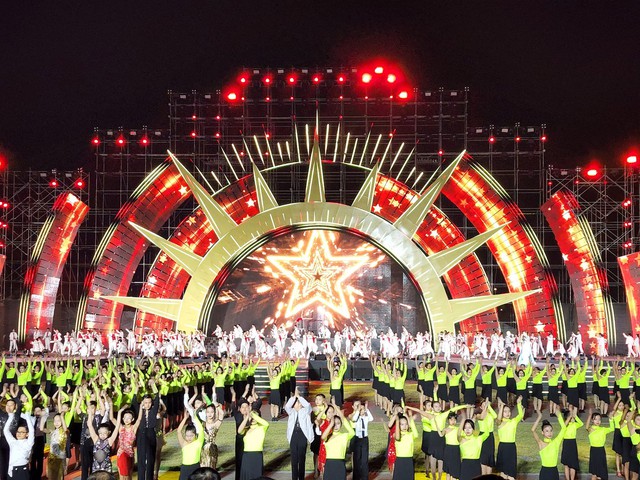 The event saw the participation of more than 11,000 people at the Sun Carnival Ha Long Square on December 9.

Among participants were Deputy Prime Minister Vu Duc Dam, Minister of Culture, Sports and Tourism Nguyen Van Hung, local authorities, sportsperson and supporters.
On behalf of the government, Deputy Prime Minister Dam declared the opening of the National Sports Games and wished the ninth Games great success.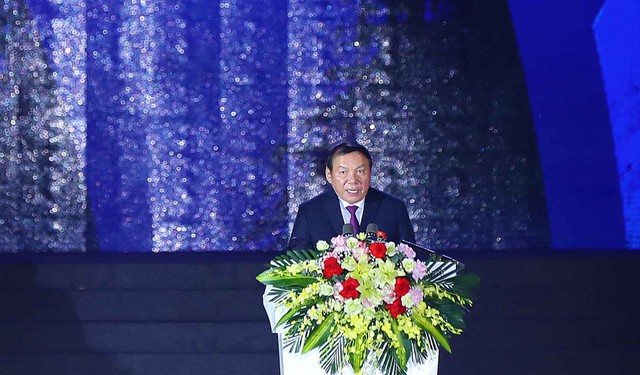 "Following the success of the previous National Sports Games, the ninth edition is organized to raise the awareness of people about the important role of physical training and sports in the cause of national construction and defense," said Minister Hùng at the ceremony.
"The Games is also an opportunity to comprehensively evaluate the results of elite sports training and competing activities through years. The evaluation development will be a premise for building a plan for the national sport development in the coming period."
Minister Hung also asked athletes to respect their opponents and do their best to get highest results. Meanwhile referees must work fairly and honestly to ensure the successful competitions.
Cao Tuong Huy, acting chairman of Quang Ninh People's Committee, said the province always focused on developing culture and people's life. People are encouraged to take part in sport training activities to improve their health and fitness.
The National Sports Games will be a strong push for local residents to join in the physical training and sport movement.
He believed the ninth Games will be a successful event as Quang Ninh experienced and did good job in many large-scale cultural and sports events including the current 31st SEA Games in May.
He added that people of Quang Ninh who are dynamic, creative, generous and friendly welcome all people to their land during this occasion and later on.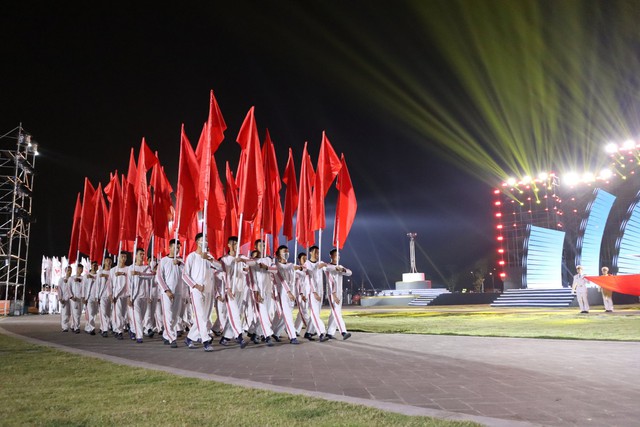 At the event, a group of nine outstanding athletes led by multi-time SEA Games champion Nguyen Thi Oanh took part in the torch-lighting ceremony.
The torch was lighted at the Ho Chi Minh Museum in Ha Noi on December 5. It was carried to and arrived in Quang Ninh on the same day.
About 1,000 artists took part in the three-chapter performance entitled Viet Nam Aspiration; Convergence and Spreading and For a Strong and Prosperous Viet Nam.
Their songs and dances left deep and exciting impression to audience in two hours.
The 2022 National Sports Game is the largest domestic largest sports event in history and will feature more than 17,000 people, including more than 10,000 athletes from 63 cities and provinces, as well as the Military and Public Security.
Athletes compete in 43 sports, 21 of which are hosted by Quang Ninh, which also takes charge of the opening and closing ceremonies.
Ten other cities and provinces including Ha Noi, Hai Phong, Hai Duong, Ninh Binh and Bac Ninh take charge of 22 other sports.
The Games will runs until December 21.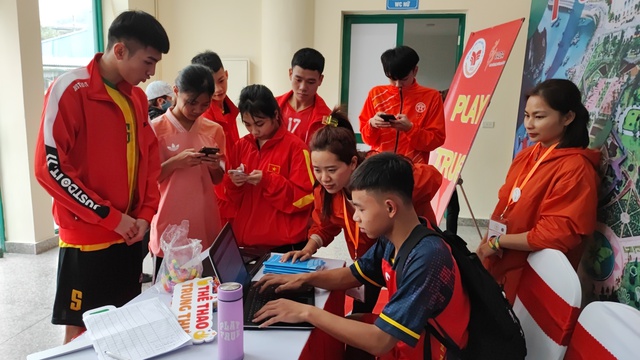 Prior to the opening ceremony, 13 sports have been organized. Among them, rowing, diving, finswimming, basketball, pencak silat, karate, volleyball, handball, shooting and billiard&snooker have finished.
Ha Noi, HCM City and the Military send the largest number of participants. They are also the title favourite teams of the Games. Meanwhile Ninh Thuan, Bac Kan and Đien Bien have smallest competitors.
At the non-smoking Games, about 100 athletes will be selected to be randomly tested for doping. According to organisers, 'Play True' huts are set up in all competition venues. Athletes, coaches and everyone can come in to collect information about doing and how to avoid banned substance.
Dr Đặng Việt Hà, director of the Việt Nam Sports Administration, said athletes with high results from the National Sports Games will be called to the national teams which will compete in the coming international tournaments including the 32nd SEA Games in Cambodia and the 19th Asian Games in China in 2023 and the qualifications for the 2024 Paris Olympics.
At the last Games in 2018, hosts Ha Noi dominated the medal tally with 176 golds, 149 silvers and 139 bronzes. HCM City were second, winning 118 golds, 101 silvers and 103 bronzes. The Military finished third, earning 59 golds, 61 silvers and 86 bronzes./.