Nearly 100 administrative procedures connected to National Single Window
VGP – As of December 24, as many as 145 administrative procedures of ministries and agencies have been connected to the National Single Window (NSW), according to the recent information of the General Department of Customs.
December 26, 2018 10:49 AM GMT+7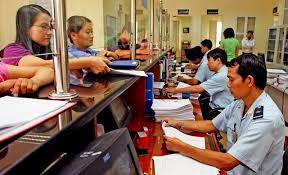 Illustration photo
Remarkably, a total number of procedures connected to the NSW reached 98 ones in 2018 while the figure only attained 47 ones from 2017 backwards.
After a national teleconference on promoting NSW, ASEAN Single Window (ASW) and trade facilitation and under the leadership of the Government, the PM and the National Steering Committee on ASW, NSW and trade facilitation, the number of connected procedures rocketed to 92 ones, from only 53 procedures connected at the time the conference was held last July.
From November 12, 2014 to December 7, 2018, more than 1.7 million records of about 26,000 enterprises were processed through the NSW portal.
The Ministry of Transport took the lead in the number of procedures (87 ones) and has become the first to complete connecting all of its procedures to NSW on December 1, 2018.
The ASW has been officially implemented from January 1 this year with the connection and exchange of electronic C/O between Viet Nam and the four countries in the region, including Indonesia, Singapore, Thailand and Malaysia.
From its deployment until December 5, the country has received nearly 55,000 C/O from ASEAN countries and sent nearly 92,000 C/O to others.
By Thuy Dung