National Assembly adopt 2024 budget allocation plan
VGP – The National Assembly on Friday adopted a resolution on budget allocation plan for 2024.
November 10, 2023 8:20 PM GMT+7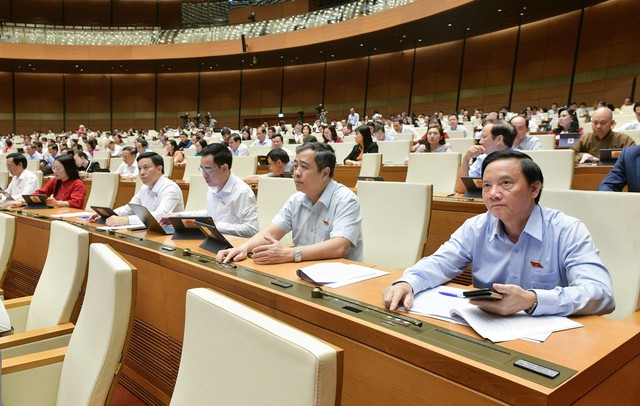 Under the resolution, next year's central and local budget revenues arre projected to reach VND852,682 billion and VND848,305 billion.

Meanwhile, central budget overspending is estimated at VND1,225,582 billion, including VND426,266 billion to balance the budget and additionally allocate to local budgets.
State budget expenditures shall include expenditure on development investment, expenditure on national reserve, recurrent expenditure, payment of loan interest, provision of aid, and other expenditures prescribed by law, according to the Law on State Budget adopted by the legislative body in 2015.
State budget shall be managed in a uniform, democratic, efficient, prudent, transparent, and fair manner with decentralization of management, associated with entitlements and responsibilities of regulatory agencies at various levels.