More incentives for women's vocational training
VGP – Under a newly-approved project, the State pledges to provide assistance to female laborers in vocational training and job generation in the period of 2010-2015.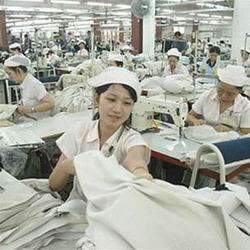 The project sets a target to help around 100,000 female laborers access to job opportunities per year – Illustration photo
By engaging more women in vocational training, the project targets to support female laborers to find jobs, have stable incomes, reduce poverty and raise their status in the society.
The project sets targets that by 2015, over 70% of female laborers will have jobs after experiencing vocational training courses; and female laborers will account for 40% of enrollment quota for vocational training.
Around 100,000 women will access to job information and opportunities per year and half of them enjoy vocational training.
Female laborers with disadvantaged conditions, such as benefiting preferential social policies, coming from poor families or ethnic minority groups, and being the disabled or laid-off workers, will be given a maximum of VND 3 million each to afford short-term vocational training.
In addition, they will be provided with travel fees and food expenses.
Women laborers participating in vocational training courses, will enjoy 100% interest rate subsidies. After graduation, they can borrow money from the National Fund for Employment to create jobs for themselves.
The project stipulates that each female laborer can receive the assistance of vocational training only once.
By Kim Anh