MOLISA proposes no adjustments to regional minimum wage in 2021
VGP – The National Wage Council has proposed the Government to maintain the regional minimum wage in 2021 in an effort to back business recovery amidst swift and complicated evolution of the COVID-19 pandemic.
March 04, 2021 3:28 PM GMT+7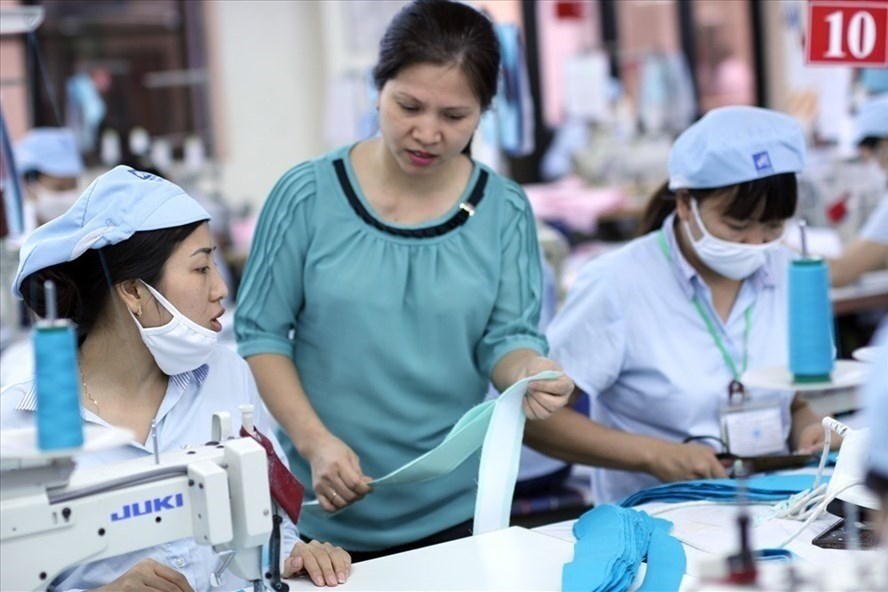 Illustration photo
The Council reported that CPI was projected to jump 4% in 2021. The unchanged minimum wage is higher than the minimum standard of living of workers by 1.51%.
Last year, Viet Nam's CPI grew 3.23% (lower the forecast), keeping the regional minimum wage to stay 2.28% higher than the minimum standard of living.
The MOLISA added that if CPI would grow over 2.28% in 2021, the ministry would take into consideration wage increase from 2022.
According to the MOLISA, business circle has weathered a mountain of difficulties due to the pandemic. Specifically, in 2020, 101,700 firms temporarily suspended operation or were dissolved, up 13.9% against 2019. On average, nearly 8,500 enterprises monthly disappeared from the market.
The number of labor force was 54.6 million, suffering a year-on-year drop of 1.2 million. Unemployment rate in the working age touched 2.48%, representing a year-on-year increase of 0.31%. Average income of wage workers was VND 6.62 million (US$ 285) per person per month, a drop of VND 75,800 in comparison with that of 2019.
The MOLISA assessed that the unchanged regional minimum wage in 2021 is appropriate, creating favorable way for the business community to bounce back and maintain job generation for laborers during the pandemic time.
The regional minimum wage is the lowest amount paid to an employee performing the simplest job in normal working conditions and carrying out their job as required.
The minimum monthly wage for workers in Region I, which covers Ha Noi and HCM City's urban areas, is currentlyVND 4.42 million (US$191.39), Region II – covering Ha Noi and HCM City's rural areas, along with major urban areas like Can Tho, Da Nang, and Hai Phong – will be VND3.92 million. Those in Region III, or provincial cities and the districts of Bac Ninh, Bac Giang, and Hai Duong provinces, earn at least VND3.43 million a month, while Region IV, or the rest of the country, will receive a minimum of VND3.07 million.
The regional minimum wage has been applied to employees working in enterprises of all types from January 1,2020 after 13 consecutive adjustments.
Last month, the Ministry of Finance proposed extending the deadline for tax payment and land lease fees with a total amount of US$ 5 billion to assist businesses in overcoming the COVID-19 pandemic./.
By Kim Loan