MoC proposes building 1.8 million apartments for low-income earners
VGP - The Ministry of Construction (MoC) has put foward a plan on building over 1.8 million apartments under a social housing scheme for workers and low-income earners in industrial zones in the 2021-2030 period.
September 09, 2022 8:12 PM GMT+7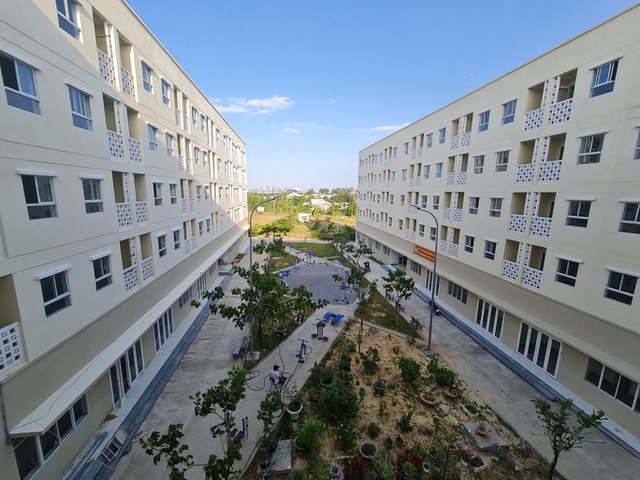 The plan was designed on the basis of social housing demand of low-income earners from over 40 localities, according to MoC.
In the 2021-2025 period, the plan targets to construct 700,000 social housing apartments, meeting around 54 percent of the total demand.
In the following five years, 1.1 million apartments will be built, meeting 85 percent of the demand of workers and low-income earners in urban areas.
To materialize the above goals, MoC suggested the Prime Minister amend the Laws on Housing, Land, Bidding, and Tax with support policies for low-income earners.
The ministry also suggested the Prime Minister direct localities to make plannings and allocate land for social housing development.
A total of 301 social housing projects have been completed in urban areas, providing about 156,000 houses with a total area of more than 7.79 million sq.m.
Another 401 projects have been implemented, expected to provide about 455,000 houses with a total area of about 22.718 million sq.m.
The development of social housing had shortcomings and difficulties, particularly those related to the investment, construction, purchase and sale procedures, housing prices, preferential policies for investors, difficulties in identifying those eligible to buy, rent or lease-purchase social housing.
Other obstacles are related to funding allocation and the improper attention of authorities and employers to social housing development./.