Minimizing unnecessary imports, curbing trade deficit
VGP – The PM on Thursday issued a document requiring competent agencies to tighten the import of unnecessary goods in order to curtail trade deficit. He also ordered an immediate prevention against unstable gold trading activities which can harm the national economy.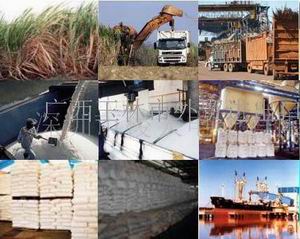 Drastic measures should be taken to promote export and reduce unnecessary imports

The Government chief entrusted the Ministry of Industry and Trade to work with competent agencies in boosting up export while issuing legal documents and adopting tariff measures to control the import of unnecessary commodities.

Reports released by the General Statistics Office show that the export turnover in November stood at around US $4.7 billion, down 6.5% compared to the previous one. For the past 11 months, the figure was estimated to be US $51.3 billion, dropping by 11.6% against the same period last year.

So far, the turnover of most imports for domestic consumption and production has fallen in comparison to 2008. However, the import excess over export was estimated to be US $1.97 billion in November and US $10.4 billion in the 11 months, equivalent to 20.3% of the total export turnover.

Stopping harmful gold trading activities

Also on November 03, PM Nguyễn Tấn Dũng asked the State Bank of Việt Nam (SBV) to tighten the State management over the gold trade, especially operations of the gold trading centers, in order to stop all activities which can cause destructive impacts on the national economy.

The SBV and other relevant bodies must review regulations on foreign exchange activities, so that these activities are conducted in line with laws. Any illegal activities will be strictly punished.

The PM also authorized the Ministry of Finance and the SBV to supervise, check and inspect operations of securities companies and fund managing companies in order to guarantee healthy trading activities on stock market.