Latest updates on Vietnamese citizens fleeing from Cambodia's business
VGP – Sixty Vietnamese people fled a business premise in Cambodia's Bavet city on Saturday and attempted to return to Viet Nam, according to the Ministry of Foreign Affairs.
September 19, 2022 6:35 AM GMT+7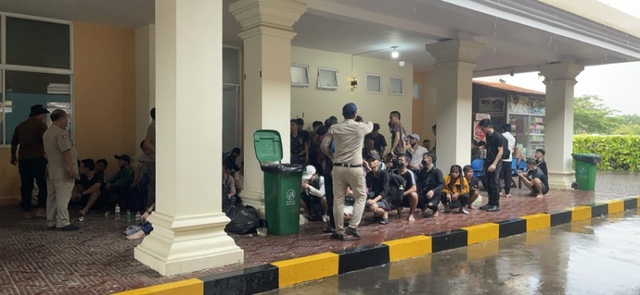 They went towards the Bavet Border Gate, which leads to the Moc Bai Border Gate in the southern province of Tay Ninh in Viet Nam.

While fleeing, four of them were caught by the business, the ministry said.
Viet Nam has contacted the Cambodian authorities for information about the case, to verify the people's identities, and carry out procedures to repatriate the citizens.
Viet Nam also requested Cambodia to rescue the remaining people.
By late afternoon on Saturday, Cambodian police ordered the business to hand over 11 more Vietnamese citizens, bringing the total number of people involved in the case to 67.
The ministry said competent authorities are coordinating with Cambodian partners to bring the citizens home as soon as possible.
Vietnamese citizens who need assistance can contact the following numbers:
Embassy of Viet Nam in Cambodia: + 855-23726274
Consulate General in Sihanoukville: +855-34934039
Citizen protection hotline: +84-981 84 84 84/.