Labor export surpasses 2022 target
VGP - Viet Nam sent 103,026 workers overseas over the last nine months of this year, surpassing the year's target by 14.47 percent, announced the Ministry of Labor, Invalid and Social Affairs.
October 06, 2022 3:58 PM GMT+7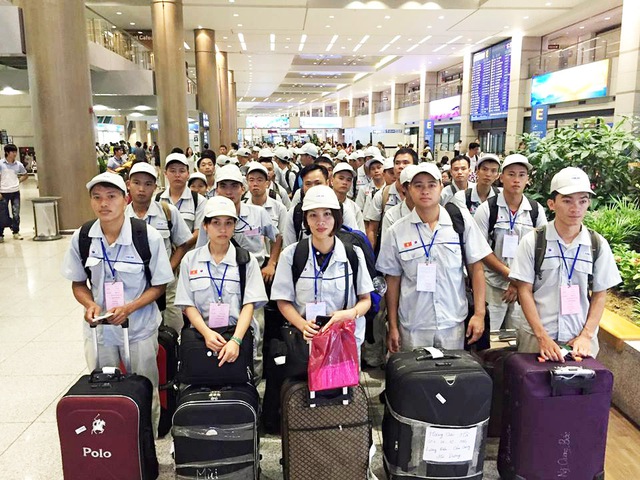 During the January-September period, Japan was the biggest recipient of Vietnamese guest workers (51,859 workers), followed by Taiwan (44,584 workers), the Republic of Korea (1,668 workers) and Singapore (1,498 workers).
In September alone, 8,180 laborers were sent abroad, 10 times higher than the same period last year.
In the previous month, Taiwan was the largest importer of Vietnamese manpower as it welcomed 5,027 workers, including 1,485 female workers. It was followed by Japan (2,775 workers), China (168 workers), Singapore (49 workers), Hungary (46 workers), the Republic of Korea (21 workers) and Russia (21 workers).
To facilitate manpower export, the law on Vietnamese workers working abroad under contract was approved by the National Assembly in November 2020 and officially took effect from January 1, 2022.
Over 1 million Vietnamese have been sent abroad to work in the past decade, up nearly 40 percent from the figure recorded in the pre-2012 period, official statistics showed.

Vietnamese workers are working in 25 countries and territories compared to just nine in 2013./.