Korean Consul General extends thanks for supporting Korean visitors to return home
VGP - The South Korea Consul General in Da Nang City Ahn Min-sik expressed thanks to the Vietnamese Government, Da Nang City's People's Committee, Vietjet Air and related agencies for supporting Korean visitors to return home.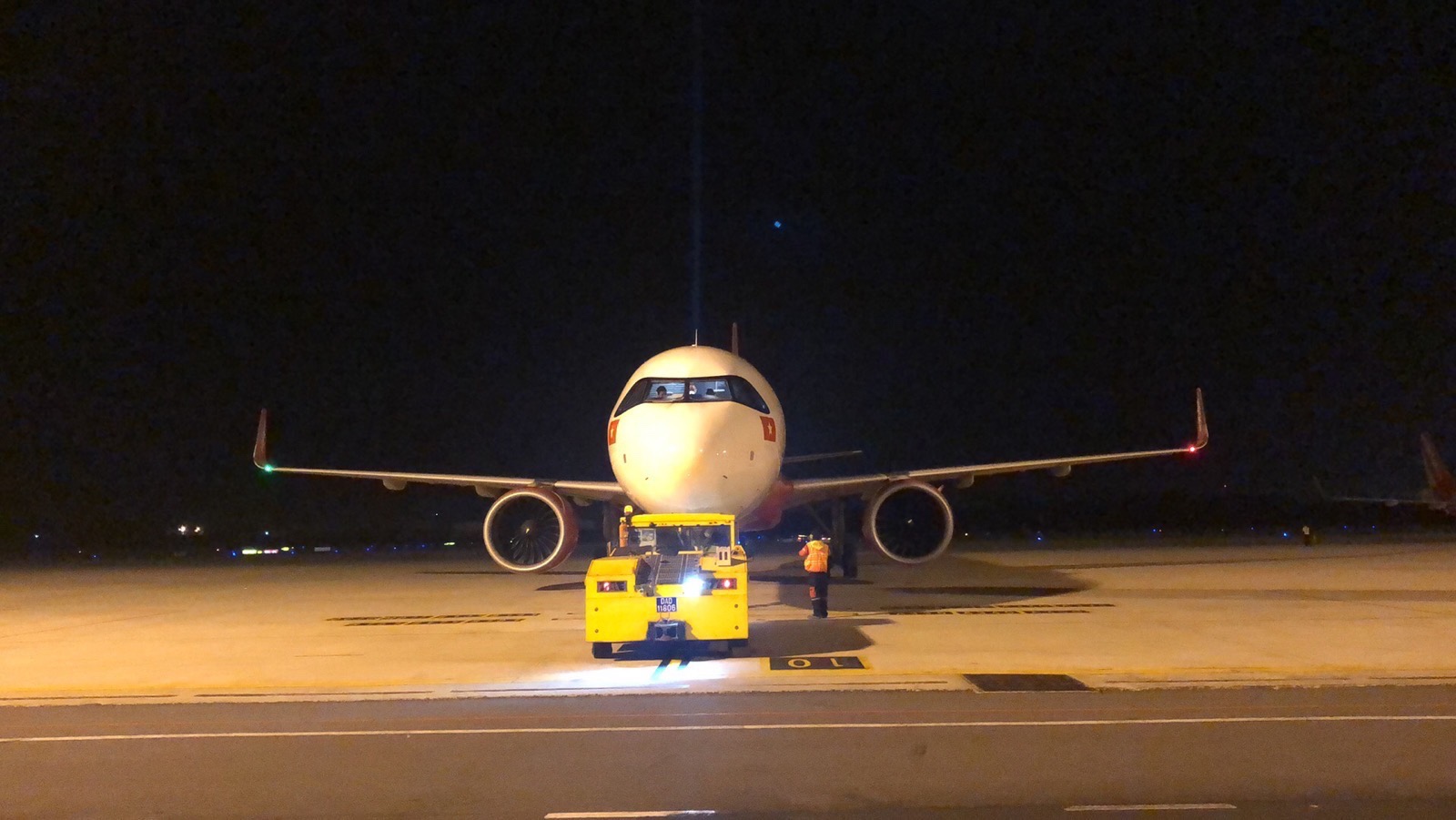 On February 25, Vietjet supports to carry 20 Korean citizens from Daegu City, the Republic of Korea to return home.
On February 25, Vietjet Air sent back 20 Korean citizens on its flight to South Korea at the proposals of the South Korea Consulate General in Da Nang City and Da Nang Municipal People's Committee.
The flight with all cost covered by Vietjet Air was also arranged at the proposal of the passengers.
All passengers were provided with medical checks to ensure health and medical conditions for the flight, which was carried out in line with international standards, the World Health Organization (WHO) and the International Air Transport Association (IATA)
Earlier on the morning of February 24, a plane with 80 visitors from Daegu City landed at Da Nang International Airport.
As the plane came from Daegu - the epicenter the Covid-19 outbreak in South Korea, Da Nang authorities launched a preventative measure by isolating the passengers, with 57 Vietnamese citizens at designated military area, 20 Korean guests, two Thai people and a Vietnamese citizen (with fever) at Da Nang Lung Hospital.
Director of Da Nang Lung Hospital Le Thanh Phuc said that two of the passengers from Daegu accepted 14-day quarantine in line with the regulation of the Ministry of Health while other 18 Koreans from that flight and six other visitors from the RoK's epidemic regions wanted to return home.
Chairman of Da Nang City's People's Committee Huynh Duc Tho sent a letter to express his regret at the unexpected tour of Viet Nam of Korean guests amid the outbreak and dangerous developments of COVID-19 epidemic in the Northeast Asian country.
"We have to carry out urgent measures to ensure safety for all visitors and the community," Tho explained, adding that he expects to welcome these guests in a suitable time.
According to the latest statistics on February 26, as many as 1,146 Covid patients were recorded in South Korea, an increase of 169 compared to the previous day while fatality of the virus increased to 11./.
By Thuy Dung