Kien Giang welcomes nearly 830,000 tourists
VGP - The Mekong Delta province of Kien Giang welcomed over 820,000 holiday-makers in January, representing a year-on-year rise of 57%.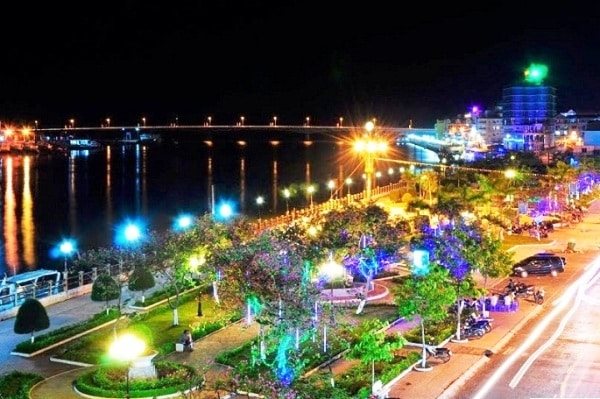 Kien Giang welcomes nearly 830,000 tourists in January
Of the figure, there were 82,840 foreign tourists, up 5% from the same period last year.

In the week-long Lunar New Year holiday alone, more than 306,170 holidaymakers travelled to the province, of which 25,680 were foreigners. The province raked in VND253 billion (US$10.88 million) from tourism in the period.

Deputy chairman of the province's People's Committee Mai Van Huynh said tourism is expected to become the province's key sector, authorities are pouring more money into investment, infrastructure and human resource training for the tourism sector.
Phu Quoc Island, which is part of the province, is expected to become an international hub for eco-tourism, resort tourism and entertainment in the country, region and the world.
Thanks to favourable conditions for investors, the province has the largest number of tourism projects in the Mekong Delta.
Phu Quoc is the top place in attracting investment, he said.
Kien Giang province in southwestern Viet Nam is one of the best places to explore the Mekong River Delta. Blessed by nature, Kien Giang is home to the beautiful scenery of Ha Tien and Phu Quoc island and historically famous spots like Chong islet, Chem islet, Phu Tu islet, Mui Nai beach, and U Minh forest.
Kien Giang province has greater tourist potential than most of the other Mekong Delta provinces. It has become a popular destination for tourists who want to experience historical, cultural, ecological, and marine tourism.
Kien Giang is one of Viet Nam's 28 coastal cities and provinces. Its sea covers more than 63,000 square kilometers and its coast is about 200 km. The province has 143 islands, 43 of them inhabited. These islands and their beautiful beaches represent a great potential for ecological and marine tourism. Phu Quoc is a popular destination. Its famous beaches include Truong, Dai, and Hon Thom.
Iris Bijlisma is a tourist from the Netherlands: "This is really rare on Earth. I think I have never seen such a beautiful place".
Currently, more than 300 tourism projects are operating or have received investment in the southern province of KiênGiang, which is focusing on tourism as a key economic sector.
This year, Kien Giang aims to serve more than 9.3 million tourists, including 750,000 international visitors, and earn over VND20 trillion (US$858.95 million) in tourism revenue./.
By Vien Nhu