Japan, ASEAN to upgrade ties to comprehensive strategic partnership
VGP - Leaders of Japan and ASEAN will formally elevate their ties to a "comprehensive strategic partnership" during a special summit commemorating their 50 years of friendship and cooperation slated for December this year in Tokyo.
March 07, 2023 5:40 PM GMT+7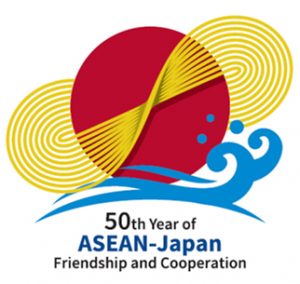 ASEAN Secretary General Kao Kim Hourn announced the information in his recent interview with Japan's Kyodo News.
He stressed that ASEAN agreed to upgrade ties with Japan due to the country's track record of support, engagement and cooperation in areas such as humanitarian assistance, disaster relief and maritime security.
Under the upgraded partnership, ASEAN is looking for strong cooperation in areas such as technological innovation, people-to-people contact and cultural collaboration, according to Kao.
He specifically hopes Japan will initiate more scholarships for citizens of ASEAN member countries.
ASEAN groups Brunei, Cambodia, Indonesia, Laos, Malaysia, Myanmar, the Philippines, Singapore, Thailand and Viet Nam.
ASEAN and Japan first established informal dialogue relations in 1973, which was later formalized in March 1977 with the convening of the ASEAN-Japan Forum. Since then, significant progress has been made in all areas of political security, economic-finance and socio-cultural cooperation.
Japan remains a key trade and investment partner to ASEAN. Two-way trade between ASEAN and Japan reached US$240.2 billion in 2021 and placing Japan as ASEAN's third largest trading partner.
Japan was ASEAN's fourth largest external source of foreign direct investment (FDI) among ASEAN's Dialogue Partners in 2021 with FDI flows from Japan to ASEAN amounted to US$12 billion.