International media: Green investment funds will flourish in Viet Nam
VGP - The national electricity development plan 2021 - 2030, with a vision to 2050, can help Viet Nam free up billions of dollars of green investment from abroad.
May 22, 2023 8:58 PM GMT+7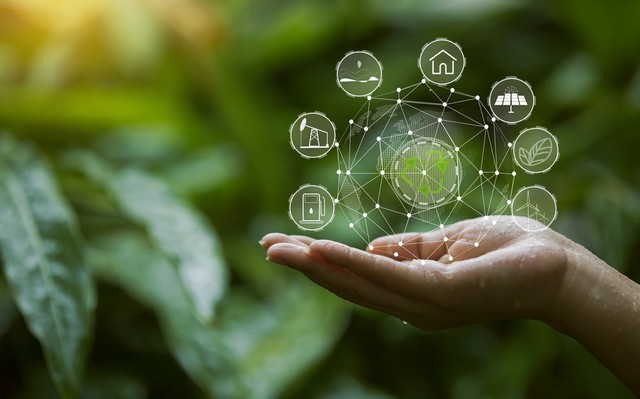 Nikkei Asia said this was essential to "unlock" investment for renewable energy projects.
China's Xinhua News Agency also has an article titled "Green investment funds will flourish in Viet Nam", estimating that at least US$15.5 billion of green investment will be poured into Viet Nam within the next three years.
Generally, international newspapers highly appreciate Viet Nam's efforts to curb inflation and stabilize the economy.
According to Bloomberg, Viet Nam's inflation, at 2.81 percent as of April, is no longer a concern. Policymakers continue with their mandate to support the local currency, boosting credit demand.
"Inflation, as well as the Vietnamese currency, is currently very stable against the US dollar. This allows the State Bank to make easing moves, which many other central banks do not have the capacity or space for", said Director of the Asian Development Bank (ADB) in Viet Nam, Andrew Jefferies.
Bloomberg also believes that the recent appreciation of VND is also one of the reasons why Moody's Investors Service (MIS), a leading global provider of credit ratings, forecasted that Viet Nam's foreign exchange reserves, excluding gold, would recover to US$95 billion by the end of this year.
Regarding businesses' viewpoint, Vice President and General Director of LEGO Manufacturing Viet Nam, Preben Elnef, assessed Prime Minister Pham Minh Chinh's commitment at COP 26 as extremely important.
He added that LEGO Manufacturing Viet Nam invests in green transition by building its solar power generation area to power the manufacturing plant.
Besides, according to Vice President of European Business Association in Viet Nam, Torben Minko, for European businesses, the central pillar is the green transition.
If these investors come to Viet Nam, they tend to pay attention to green investment and green energy. After 2025, if there are no results from green energy sources, it will be tough for them to continue investing./.