Industrial zones nationwide attract $6 billion in FDI
VGP – Viet Nam attracted 335 foreign direct investment (FDI) projects into industrial zones (IZs) and economic zones (EZs), with newly registered and added capital reaching US$6 billion in the first half of the year, according to the Ministry of Planning and Investment (MPI).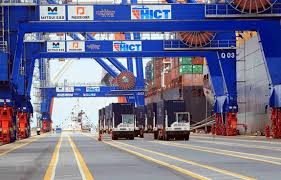 Industrial zones nationwide attract $6 billion in FDI
By the end of June, 336 industrial zones have been established in Viet Nam, covering a total land area of 98,000ha, according to data compiled by the MPI.
Among 57 cities and provinces having received FDI in the first half of the year, Bac Lieu has attracted the largest share of capital commitments with US$4 billion, or 25.5% of the total.
Ho Chi Minh City came second with over US$2 billion, or 12.9% of the total, followed by Ba Ria – Vung Tau with US$1.95 billion, or 12.4%.
Besides the US$4-billion LNG plant project financed by a Singaporean investor, some other big-ticket projects in January – June include a tire manufacturing plant worth US$300 million from a Chinese investor in Tay Ninh province; an additional injection of US$138 million into a Chinese-invested radian tire production facility; an increase of US$75.2 million to Japan's Sews-components Viet Nam manufacturing plant for electronic and auto parts; Hong Kong's Ce Link Viet Nam 2 plant worth US$49.8 million in Bac Giang for electronic parts and products.
The MPI reports the number of FDI projects up to June stood at approximately 9,835 capitalised at roughly US$197.8 billion of which about 72.3% has been disbursed.
In terms of domestic investment projects, both IZs and EZs located throughout the country have attracted some 282 projects in six months with total newly registered and increased capital hitting US$2.7 billion.
They brought the cumulative number of domestic investment projects to 9,650, boasting a total investment figure of about US$99.6 million with disbursed investment capital making up 46.3%./.
By Hoang Ha