IMF: VN regains macro-economic stability
VGP - Viet Nam regained macro-economic stability over the past year but is forecast to face with potential risks in the coming months, according to the International Monetary Fund (IMF).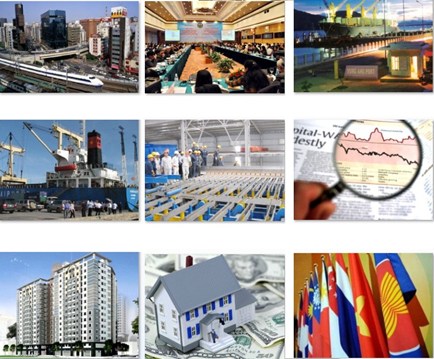 Illustration photo
In a report published last week, the IMF said that the export sector is performing well, especially foreign direct investment (FDI) enterprises.
In spite of improvements, the domestic sector has yet to set strong footholds due to low productivity, structure of resource allocation, impaired bank balance sheets and inefficiency in several state-owned enterprises (SOEs).
Credit growth has picked up modestly in real terms, mostly concentrated in the export-oriented and agricultural sectors. Headline inflation has declined significantly, but underlying pressures persist, it said.
The same day, the Wall Street Journal released a similar forecast. According to the daily newspaper, there are signs that Viet Nam has succeeded in surmounting some economic problems in recent time when almost all emerging markets in the region are struggling with difficulties from slower economic growth in China.
Experts predicted that Viet Nam would attain a growth rate of 5.5% this year, relatively higher than the figure of 5.03% last year./.
By Khanh Phuong