HSBC upgrades Viet Nam's GDP forecast to 6.9% in 2022
VGP - HSBC has revised Viet Nam's GDP growth forecast from 6.6 percent to 6.9 percent in 2012 following large-scale economic recovery and 7.72 percent GDP growth rate in Q2.
July 06, 2022 5:15 PM GMT+7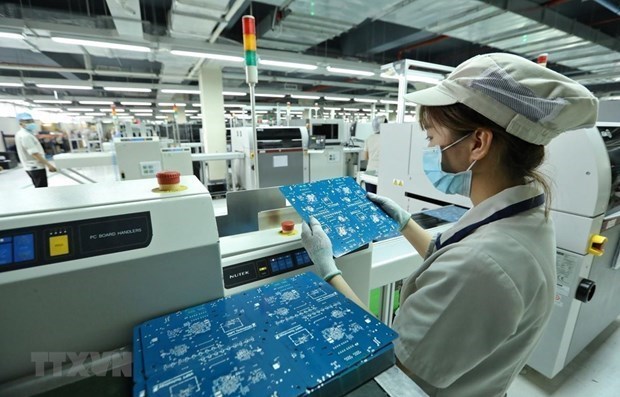 In the Viet Nam At A Glance report in July, the bank downgrades Viet Nam's growth forecast in 2026 from 6.7 percent to 6.3 percent due to growing risks, especially in the energy sector.
The lender assessed that Viet Nam set an example of economic recovery in the region after the Southeast Asian nation has eased restrictions and reopened the market over the past two quarters.
Tourism-related areas including transportation and accommodation have been revived.
Retail sales grew rapidly by 17 percent against the same period last year.
Unemployment rate dropped to 2.3 percent in Q2 and the number of job generation nearly approached the level in pre-pandemic time.
HSBC forecast that Vietnam's inflation is forecast to stand at about 3.5% this year, but it may surpass the ceiling of 4% between Q4 of 2022 and Q2 of 2023, requiring the State Bank of Vietnam begin normalizing the monetary policy.
Viet Nam has benefited from economy reopening, and domestic demand has returned while external drivers remain favorable.
However, it is necessary to stay alert to increasing growth risks, especially the ones posed by surging energy prices./.