HSBC Economist: Viet Nam still remains in good position in FDI attraction
VGP - Viet Nam still remains in good position in luring foreign direct investment as there are "green shoots" which reflects investors' confidence in the medium to long-term prospects of Viet Nam's fundamentals.
April 04, 2023 9:44 AM GMT+7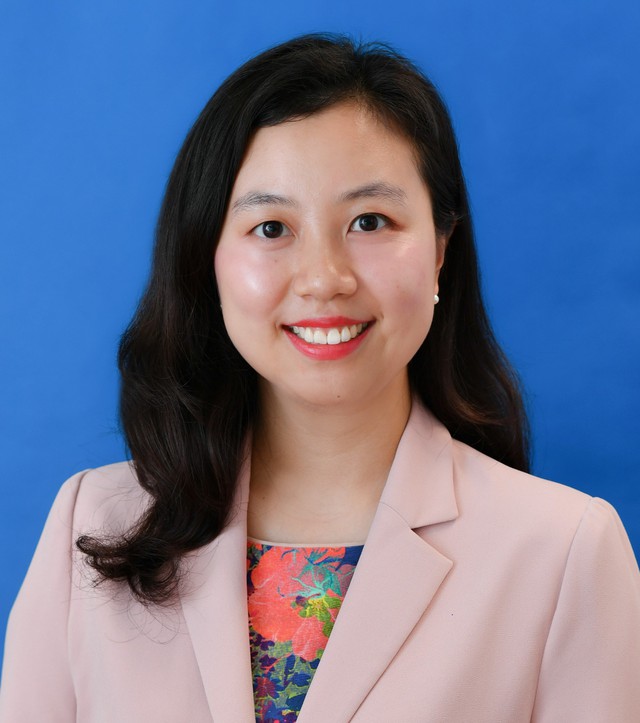 Ms. Yun Liu, ASEAN economist at HSBC Global Research, made the above statement in her recent interview with VGP.
According to Yun Liu, in 2022, Viet Nam continued to attract a lot of FDI, especially in the electronics manufacturing space; but compared to where it was during its peak in around 2015-2016, the ratio of new FDI to GDP saw a slowdown.
"This slowdown is due to the tighter monetary conditions globally. But if we compare Viet Nam to its peers in ASEAN, or even in Asia, the country is still in an advantageous position. Especially with Viet Nam reopening, we have seen renewed interest from investors, continuing to flock in electronics manufacturing", she shared.
So, for the first quarter of this year, the total overall FDI has slowed, but FDI to the manufacturing sector has actually gained.
Looking at Viet Nam from a long-term perspective, the country really has a good structural story, especially in terms of both FDI and consumption. Total retail sales of goods and consumer service revenue increased 13.9 percent year on year in the first quarter of 2023, which was very impressive.
Viet Nam has a lot of potential for consumption to grow even further, given the improving labor market, falling unemployment rate and rising wages. More and more people have moved out of the agricultural sector into more productive services and the manufacturing sector, which is also intensifying the urbanization trends.
In the long term, Yun Liu expressed her belief that Viet Nam is a very good story on this front, and actually, a lot of foreign investors are also seeing that opportunity and are moving quite early–for example, some of the Japanese, Korean and Thai investors.
When will Viet Nam see a turnaround?
Viet Nam's gross domestic product (GDP) grew about 3.32 percent year on year in the first quarter of 2023, highlighted Yun Liu, adding that the main drag of that growth was sluggish manufacturing.
In fact, the manufacturing sector saw the first year-over-year decline that Viet Nam has seen in the past two years. The trade headwinds that we have started to see since the last quarter of 2022 have been intensifying.
"If we look at different categories of goods that Viet Nam exported over the last three months of this year, it is actually broad-based weakness. So, a lot of it is related to the downturn of global electronic cycle.
From some of the leading indicators, we are seeing some initial signs of export order stabilization from around the globe. But for that to translate into a meaningful rebound, it is actually something that will still take quite a lot of time. So, we expect growth to pick up more meaningfully in the second half this year", noted Yun Liu.
Regarding export orientations in the upcoming time, the HSBC Economists said that it is quite a challenging situation, not only for Viet Nam but for a lot of export-oriented economies in Asia. For other ASEAN countries, a lot of them suffered the same situation.
Broad-based weakness actually started with electronics goods but all the other items also suffered quite sharp declines.