How VN has changed since hosting WEF on East Asia in 2010
VGP - Viet Nam's GDP in 2017 almost doubled that of 2010 when Viet Nam hosted the World Economic Forum on East Asia, which was then renamed as the World Economic Forum on ASEAN.
September 06, 2018 10:08 AM GMT+7
Next week, Viet Nam will host this kind of event for the second time, thus we have summed up major advancements to see how Viet Nam has changed since the forum took place in Viet Nam in 2010.
1. GDP indicators:
2. Economic structure: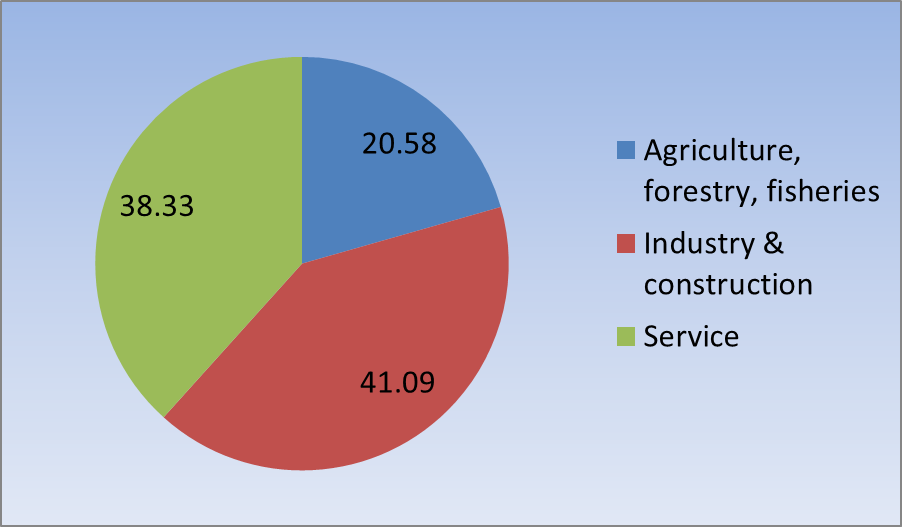 Economic structure in 2010 (percent)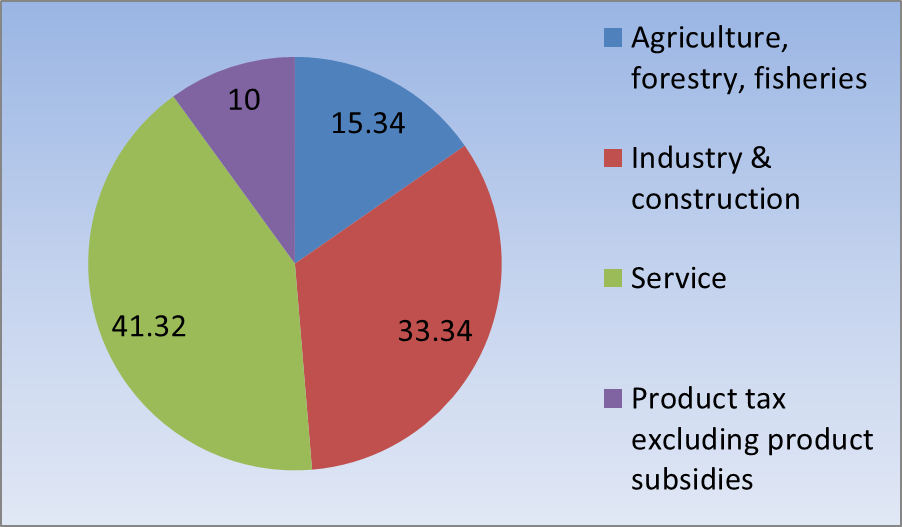 Economic structure in 2017 (percent)
3. Industrial production growth
4. Total retail sales of goods and services
The total retail sales of goods and services in 2010 were estimated at VND 1,561.60 trillion, an increase of 24.5% against 2009, meanwhile the index in 2017 increased by 10.9% from 2016 to VND 3,943.20 trillion.
5. Inbound tourism
The number of foreign arrivals soared to 12.9 million in 2017 from 5 million in 2010. The 2017 figure was up 29.1% from 2016, or 2.9 million turns of foreign tourists.
6. Foreign investment inflows and disbursed volumes
Foreign investment inflows reached US$18.6 billion and US$21.3 billion in 2010 and 2017, respectively meanwhile the disbursed volume were US$ 11 billion and US$ 17.5 billion.
In 2017, 80 countries and territories poured investment capital in Viet Nam with Japan being the biggest investor, followed by the Republic of Korea, Singapore, and China.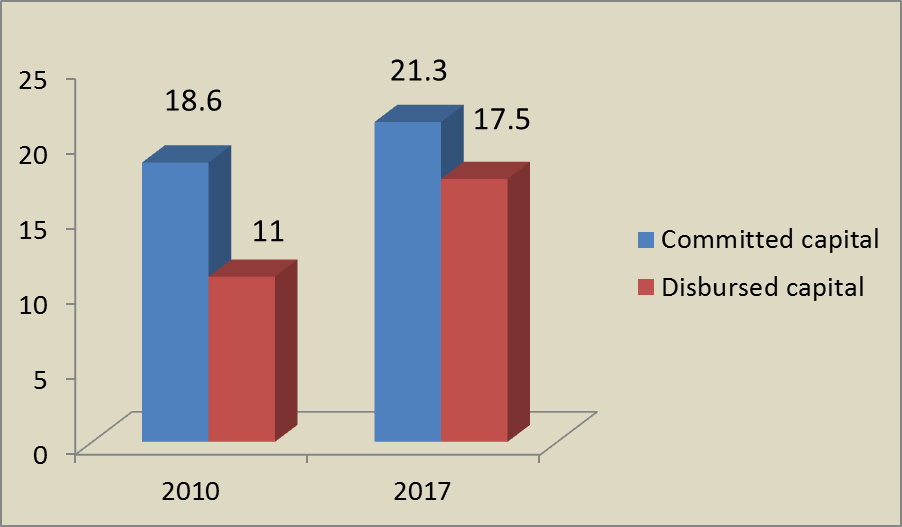 (Unit: Billion USD)
7. Im-export values
The export value in 2017 nearly tripled that of 2010 and the US still remained the biggest importer of Viet Nam, follwed by the European Union countries, China, ASEAN, Japan, and the Republic of Korea.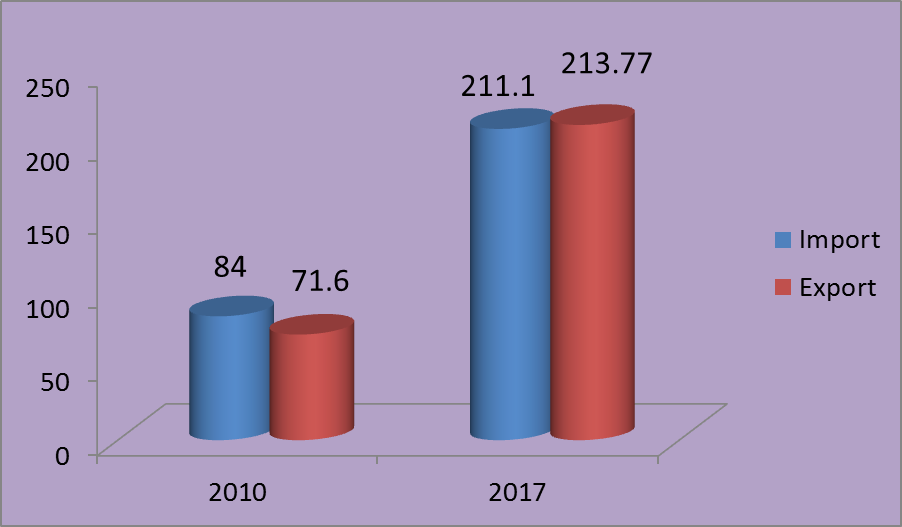 Unit: Billion USD
8. Population
It is estimated that Viet Nam's population rose from 86.93 million in 2010 to 93.7 million in 2017. Some 35.1% Vietnamese people lived in urban areas in 2017 and the rest lived in rural areas.
In 2017, women accounted for 50.7% of the population.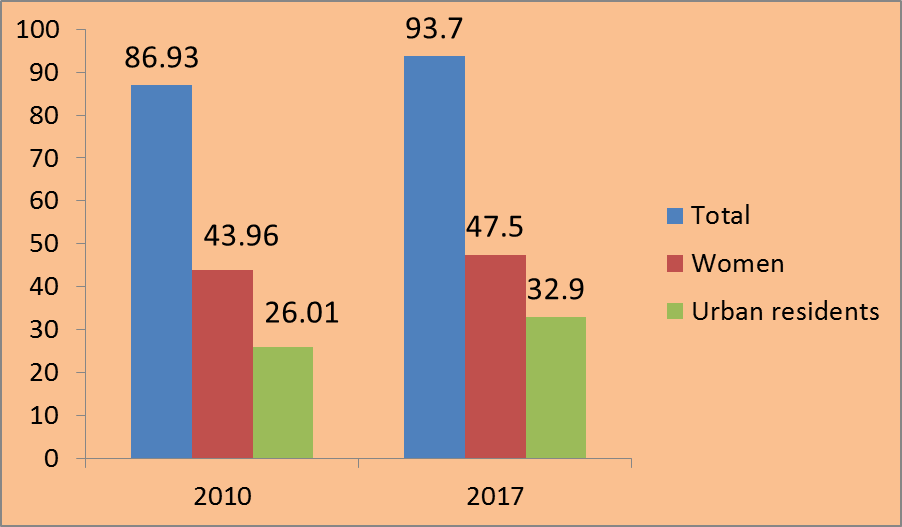 Unit: Million people
By Hai Minh