Host Cambodia confirms official sports at 32nd SEA Games
VGP — The 32nd SEA Games will have 38 sports with a record of 608 events from May 5 to 17, 2023, in Cambodia.
October 19, 2022 11:12 AM GMT+7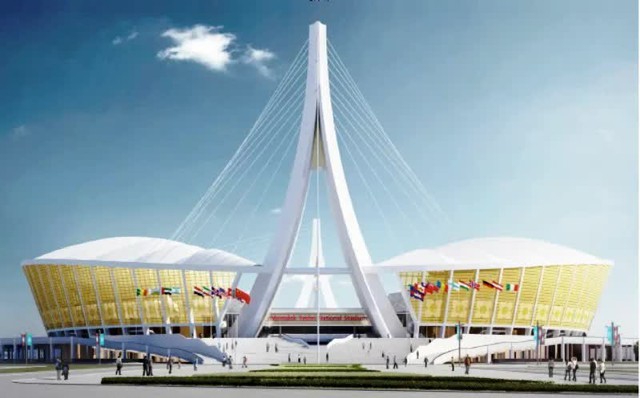 The organisers on October 18 confirmed 37 official sports and teqball will be held as a demonstration.

The previous record was set at the 30th Games in 2019 in the Philippines where there were 530 events of 56 sports.
It will be the first time that the kingdom has hosted a regional sport meet.
Among the sports are athletics, aquatics, badminton, basketball, football, gymnastics, tennis, table tennis, weightlifting and wrestling.
Martial arts are important at all Games. Next May, judo, karate, mixed martial arts, pencak silat and taekwondo will be held. Among the mixed martial arts, Cambodia choose their traditional of Kun Bokator and Kun Khmer along with arnis, jiujitsu, kick boxing and Vovinam.
The organisers also bring new and unusual sports to the Games such as obstacle race, traditional boat race and jet ski.
Demonstration sport, tegball, is a ball sport that combines the elements of football and table tennis. It is played on a curbed table. Winners of this sport will receive their medals which are not counted in their teams' medal tally.
Cambodia held the 200-day countdown to the main event on October 17,
With less than seven months until the biggest sporting event in Southeast Asia kicks off, Minister of Tourism and CAMSOC permanent vice-president Thong Khon said the committee is on track to make the games a success.
"We are positive that the games will be organised well," he told reporters at the conference.
He added that a lot of the necessary work has already been completed, thanks to the cooperation and support of many institutions.
He said various venues were being repaired or renovated, and all competition venues had now been confirmed.
The 32nd SEA Games will be held in four destinations.
The most of sports venues will be in Phnom Penh, with Morodok Techo National Stadium and its surrounding facilities hosting the majority of events including the opening and closing ceremonies.
The Olympic Stadium Centre, Chroy Changvar, Sokha Hotel, and Naga World will also host various sports in the capital.
The venues in use outside of Phnom Penh are in Siem Reap (road cycling and marathon), Kep (duathlon, aquathon and triathlon), Kampot (traditional boat races) and Preah Sihanouk (sailing and jet-ski).
After the SEA Games, Cambodia will take charge of the 12th Para Games from June 3 to 9.
List of 32nd SEA Games sports
Athletics, aquatics, badminton, basketball, billiards, boxing, bodybuilding, chess, cycling, cricket, dance sport, E-sport, fencing, floorball, football, golf, gymnastics, hockey, jet ski, judo, karate, mixed martial arts, obstacle race, pencak silat, petanque, sailing, sepak takraw, soft tennis, tennis, table tennis, taekwondo, traditional boat race, triathlon, volleyball, weightlifting, wushu, wrestling and teqball