Hoi An to practice social distancing from 0:00 July 31
VGP - Social distancing measures will be re-imposed in the ancient town of Hoi An since 0:00 of July 31 for 14 days.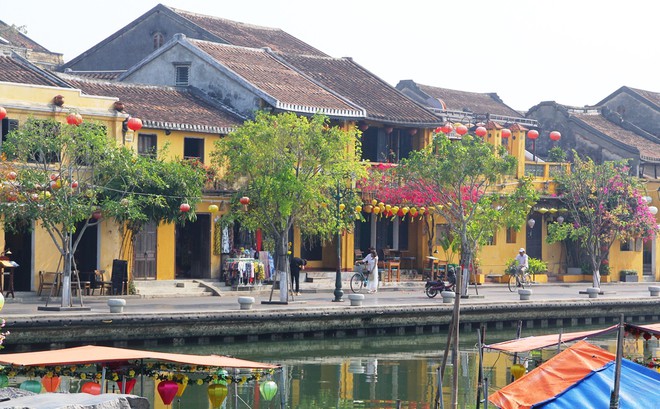 Social distancing rules will be re-imposed in Hoi An City from July 31 - Illustration photo
Deputy Chairman of the People's Committee of the central coastal province of Quang Nam Tran Van Tan signed a decision on social distancing rules on July 30 in a bid to deal with fresh coronavirus outbreak.
Local people are asked to limit all non-essential travel and implement prevention and control measures, such as hand washing, wearing face mask, keeping safe distance at least 2m from other people, avoiding public gatherings of more than 2 people.
Businesses operating in some sectors have been allowed to operate during the movement restrictions, including manufacturing, services, transportation, construction, education, health, banking, administrative services, funeral service, import and export, food and drug retailers.
Hoi An also set up checkpoints to block arrivals from Da Nang, now a Covid-19 hotspot.
So far, Quang Nam province confirmed three locally transmitted cases.
Social distancing rules remain in place in Da Nang City and Dak Lak province following the resurgence of community COVID-19 transmission./.
By Khanh Phuong