HN stands ready to combat nCoV
VGP – The Ha Noi Capital Special High Command has prepared adequate materials to receive Vietnamese people from affected areas.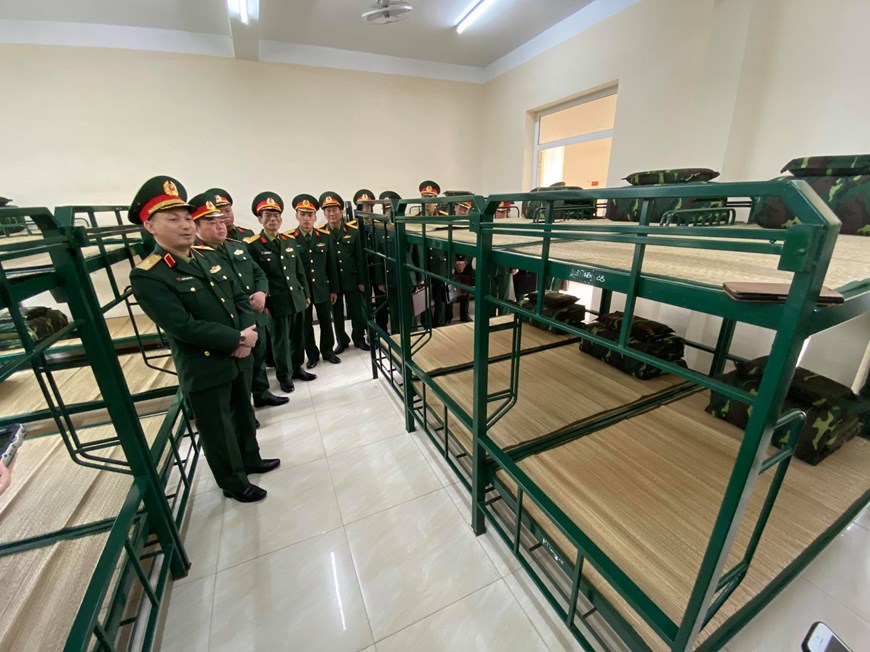 Illustration photo
The Ha Noi municipal People's Committee held a video-teleconference to direct preventive measures against outbreak of acute respiratory disease caused by novel coronavirus (nCoV).
So far, some districts reported isolation work of suspected people from affected areas. Specifically, 33 suspected people at Thanh Xuan District have been isolated (26 of them were Chinese).
Regarding Dong Da District, as of February 5, no infected case was confirmed. Four suspected cases had been tested negative for nCoV. Meanwhile, 47 cases were monitored, of whom 26 were excluded after 14 days. Hence, 19 cases at Dong Da District are being isolated.
Colonel Nguyen Viet Thang, Chairman of the army medical corps under the Ha Noi Capital City Special High Command under the People's Army of Viet Nam reported that so far, the city prepared two field hospitals at Xuan Mai and Son Tay to quarantine up to 1,000 people.
Chairman Trang asserted that we are ready to receive 950 people from affected areas.
Preparations for putting peope in isolation for at least two weeks period is made in line with a new order issued on Monday by PM Nguyen Xuan Phuc.
The PM said that Vietnamese and foreigners entering Viet Nam from China will be quarantined for 14 days.
The order will apply to everyone who has passed by Chinese areas that have reported the novel coronavirus infection.
Those who have been to or passed through Hubei Province, the epicenter of the outbreak, must be treated as infected cases and quarantined when they arrive, and steps taken to prevent transmission within the quarantine zones, the PM./.
By Khanh Phuong