Health sector mobilizes all medical staffs for COVID-19 combat
VGP - Viet Nam is stepping up preparations for a possible long-term fight against the COVID-19, including mobilization of all medical personnel of the health sector.
March 21, 2020 7:29 PM GMT+7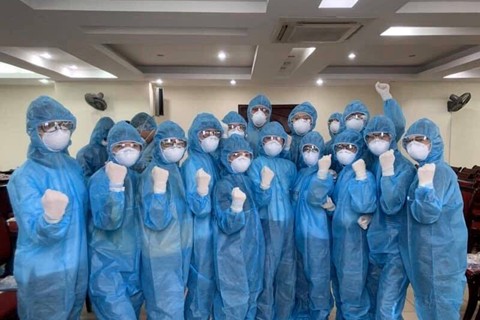 Viet Nam is stepping up preparations for possibly worsening COVID-19 pandemic
>>> Incoming travelers shall be subject to centralized quarantine since March 21
In a campaign launched Saturday at the request of Prime Minister, the ministry called on all public and private medical staffs, medical students and retired medical workers to actively join the fight against the pandemic.
The ministry asked all healthcare facilities to get ready in terms of personnel and resources in order to promptly cope with possibly widening pandemic.
The ministry had already positioned 90,000 doctors and 125,000 nurses nationwide should Viet Nam face spikes in COVID-19 patients, said Deputy Health Minister Nguyen Truong Son.
As many as 3,000 ventilators have been equipped at medical facilities across the nation, according to the ministry.
As of 7 pm on March 21, Viet Nam confirmed 92 infection cases, of whom 17 have recovered and no fatality has been reported.
At least 15,546 cases have been tested negative for the virus./.
By Thuy Dung