Ha Noi marks 50th anniversary of "Dien Bien Phu in the air" Victory
VGP - The "Ha Noi - Dien Bien Phu in the air" victory stands out as one of the most glorious feats, and a great epic in the 20th century, and manifests a symbol of victory of bravery, intelligence and revolutionary heroism. This victory of profound historical and era significance contributed greatly to the Great Victory of the Viet Nam war for national independence, said Secretary of the Ha Noi Party Committee Dinh Tien Dung.
December 26, 2022 4:07 PM GMT+7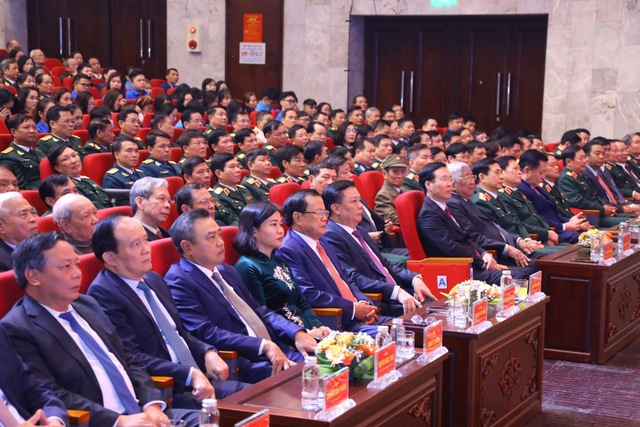 The Secretary made the above statement at a grand ceremony held in Ha Noi on December 26 to mark the 50th anniversary of "Dien Bien Phu in the air" Victory.
During 12 days and nights resisting the US Air Force, the troops and people of the North shot down 81 aircraft, including 34 B-52s, and caught or killed hundreds of US pilots.
That forced the U.S. administration to deescalate, stop bombardments on areas to the north of the 20th parallel, invite Viet Nam to return to the negotiations in Paris, and prepare for the signing of the agreement on ending the war and restoring peace in Viet Nam.
The resounding victory by Viet Nam and the huge losses suffered by the U.S. imperialists in the 12-day-and-night air battle were described by the world as the "Dien Bien Phu in the Air" victory.
This triumph marked a brilliant milestone for the Vietnamese army and people's revolutionary heroism, defeating the US's biggest airstrike and forcing the imperialists to sign the Paris Peace Accords on January 27, 1973 to end the war in Viet Nam.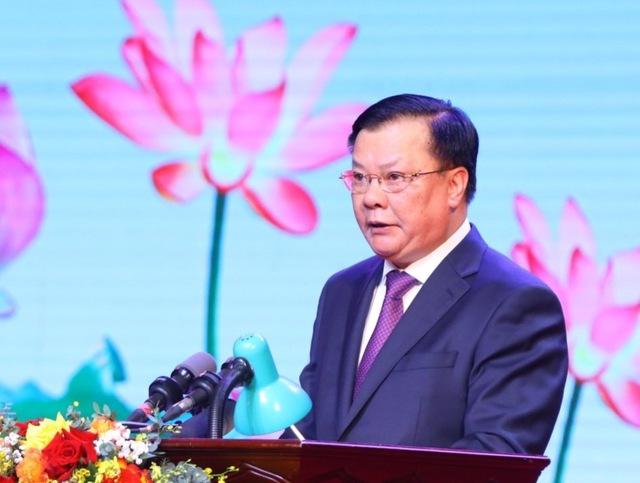 "Learn from the past, look forward to the future"
Mr. Dinh Tien Dung affirmed that Ha Noi is the heart of Viet Nam, serving as the national center of politics, administration, economy, culture, education and training, science and technology.
In the 2021-2020 period, total GRDP grew 6.83 percent, 1.15 times higher than the national average rate. In 2022, GRDP is expected to expand nearly 8.9 percent with GRDP per capita of nearly US$ 6,100.
Ha Noi is designated to become a central development hub for the Red River Delta and a key economic region of the north, with high regional and international competitiveness by 2030.
By 2045, Ha Noi will be transformed into a globally-connected city and a regional economic hub with high living conditions and comprehensive growth.
Gross Regional Domestic Product (GRDP) growth during the 2026-2030 periods is set to increase to 8-8.5 percent and the GRDP per capita is expected to reach US$12,000-13,000. The figure is projected to grow to US$ 36,000 by 2045./.