Ha Noi Book Fair in 2022: Spreading and improving reading culture
VGP - The 7th Ha Noi Book Fair is taking place from October 7-9h at King Ly Thai To Monument's flower garden in Hoan Kiem district.
October 07, 2022 5:37 PM GMT+7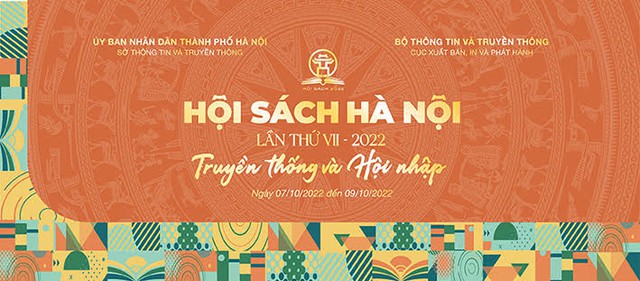 The event is to celebrate the 68th anniversary of the Capital's Liberation Day (October 10, 1954 - October 10, 2022) and 70 years of the traditional day of Viet Nam's book publishing, printing and distribution industry (October 10, 1952 - October 10, 2022).
On the occasion of the 55th anniversary of the establishment of the Association of Southeast Asian Nations (August 8, 1967 - August 8, 2022), the Book Fair has also been attended by representatives from diplomatic missions of several ASEAN member States of Laos, Cambodia, Indonesia, Philippines, and Thailand.
The Ha Noi Book Fair, with the theme "Tradition and Integration", organized by the Ha Noi Municipal People's Committee in collaboration with the Ministry of Information and Communications, drew the participation of 35 publishers and book-distributing businesses across the country.
This year's Book Fair has many meaningful activities, of which the highlight is a book exhibition with the theme "70 years of Viet Nam's book publishing, printing and distribution industry.
The event also held a book exhibition with the theme "Thousand years of Thang Long civilization", serving readers free of charge more than 200 books are research works of the bookcase "Thousand years of civilization Thang Long" of Ha Noi Publishing House.
Coming to Ha Noi Book Fair 2022, publishers and book companies have prepared to organize many exchange programs bearing the imprint of Thang Long - Ha Noi, for readers of the capital.
Over the years, the Ha Noi Book Fair has become a favorite cultural rendezvous of book-loving readers, contributing to spreading and improving reading culture to many domestic and international readers.