Gov't works to remove business obstacles
VGP - In 2014, the Government will support capital access for businesses, collectives and household-based producers along with revamping policies in favor of business and production.
January 10, 2014 2:23 PM GMT+7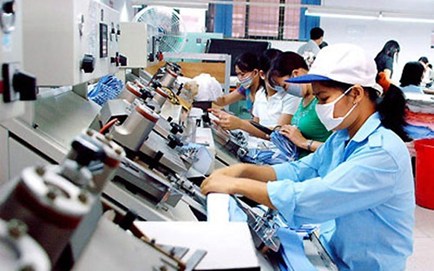 Illustration photo
The duties are part of the Government's key agenda in the Year of the Horse as stipulated at the PM's Resolution 01 on Major solutions guiding and directing the realization of the Plan on socio-economic development and state budget estimate in 2014.
The State Bank of Viet Nam is asked to speed up the settlement of non-performing loans (NPLs); provide favorable interest rates for businesses, collectives and household producers and prioritize credits for agricultural and rural development, export-oriented activities, SOEs and high-tech application projects.
The difficulties in real estate markets will be resolved. Especially, foreign organizations and individuals are helped to purchase houses in Viet Nam.
The Government asks the Ministry of Finance to review and streamline administrative procedures especially in the tax and customs sectors and accelerate online tax registration and payment.
In addition, the preferential policies on land use, land lease, investment and export credit, credit guarantee for SOEs will be implemented.
The Development plan for SOEs in the 2011-2015 period will be sped up while the Fund for SMEs development will be put into operation.
The Ministry of Industry and Trade, the Ministry of Agriculture and Rural Development, and the Ministry of Health shall continue to conduct solutions to boost exports, enlarge markets, and handle high-inventory levels, particularly key export products like rice, coffee, rubber, shrimp, fish and fruits.
The Ministry of Finance takes the prime responsibility for conducting VAT, personal income tax and corporate income tax exemption for households and individuals who have guest houses for rent for workers, laborers, students, pupils, households and those looking after babies and supplying shift meals for workers.
The Ministry of Justice is in charge of accelerating the enforcement of civil cases relating credit and banking activities to reclaim and reduce NPLs and submit to the National Assembly the draft law on amendments to the Notary Law.
Relevant ministries, agencies and localities shall review and clear obstacles and streamline administrative procedures and implement the preferential policies on capital access, land allocation, infrastructure investment, business registration and dissolvent in order to cut expenses and save time for businesses.
By Kim Anh